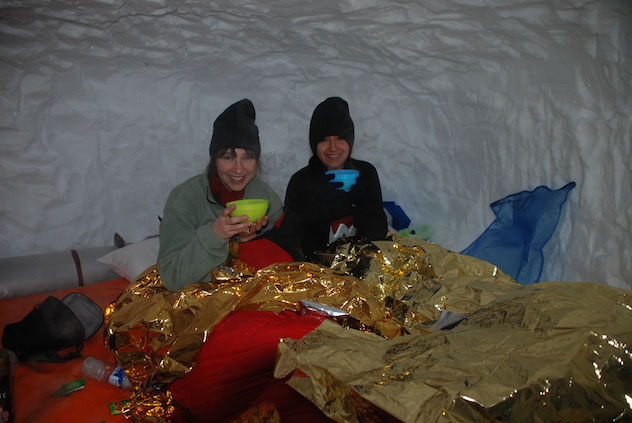 You can now actively support sustainable tourism when on holiday with Undiscovered Mountains by participating in our Eco-Challenge!
At a time where the impact of unsustainable tourism is being felt negatively in many European destinations, the importance of developing and promoting ethical tourism has never been more important.

Our ethos at Undiscovered Mountains is to act responsibly and ethically in the areas we promote tourism and we do everything we can to have a positive impact on our destinations. You can read about how we do this in our responsible travel policy.
We are also supporters of Tourism Concern who campaign for sustainable tourism and are proud to be listed as one of their Ethical Tour Operators.

To be even more pro-active in developing awareness of the importance of responsible and sustainable travel we have launched an Eco Challenge with Tourism Concern and will donate 50€ to the charity for every successful challenge completed!

The challenge is to build and sleep in your own igloo - commonly known as an 'igloo expedition' which is bookable as an activity on any of our winter activity holidays in the Southern French Alps.
We chose to use an igloo expedition for our eco-challenge as one of our sustainable tourism objectives is to promote winter activities outside of ski resorts, to develop a broader tourism economy in the local area. Additionally, the igloo expedition utilises natural resources and survival skills allowing participants to get in touch with nature and truly appreciate the Alpine environment.
Tourism Concern is a charity campaigning to expose human rights and other tourism abuses, some of which, tourists themselves are not always aware of. Their aim is to raise awareness of sustainable tourism and promote it.