Posted 05-12-2011
Having first been introduced to snow-capped mountains of the southern French Alps at around the age of 15, I quickly became addicted to sensation of throwing myself down a mountain at neck-breaking speeds with only two long planks strapped to my feet. I now consider myself a rather seasoned skier and thought I had a fair idea of the limits of a pair of skis, however when I discovered ski touring, I found out I was wrong. So, if you want to find out how your pair of skis can take you away from the crowded downhill slopes to an untouched Alpine wilderness this winter...read on!
What exactly is Ski Touring?
There's no other way to say it, ski touring, can be hard work!! With challenging off-piste descents combined with steep uphill climbs it's not a sport for the faint-hearted. However, the rewards of your hard work start to pay off when you experience the thrill of making the first tracks in untouched powder in the remote and pristine Alpine landscape.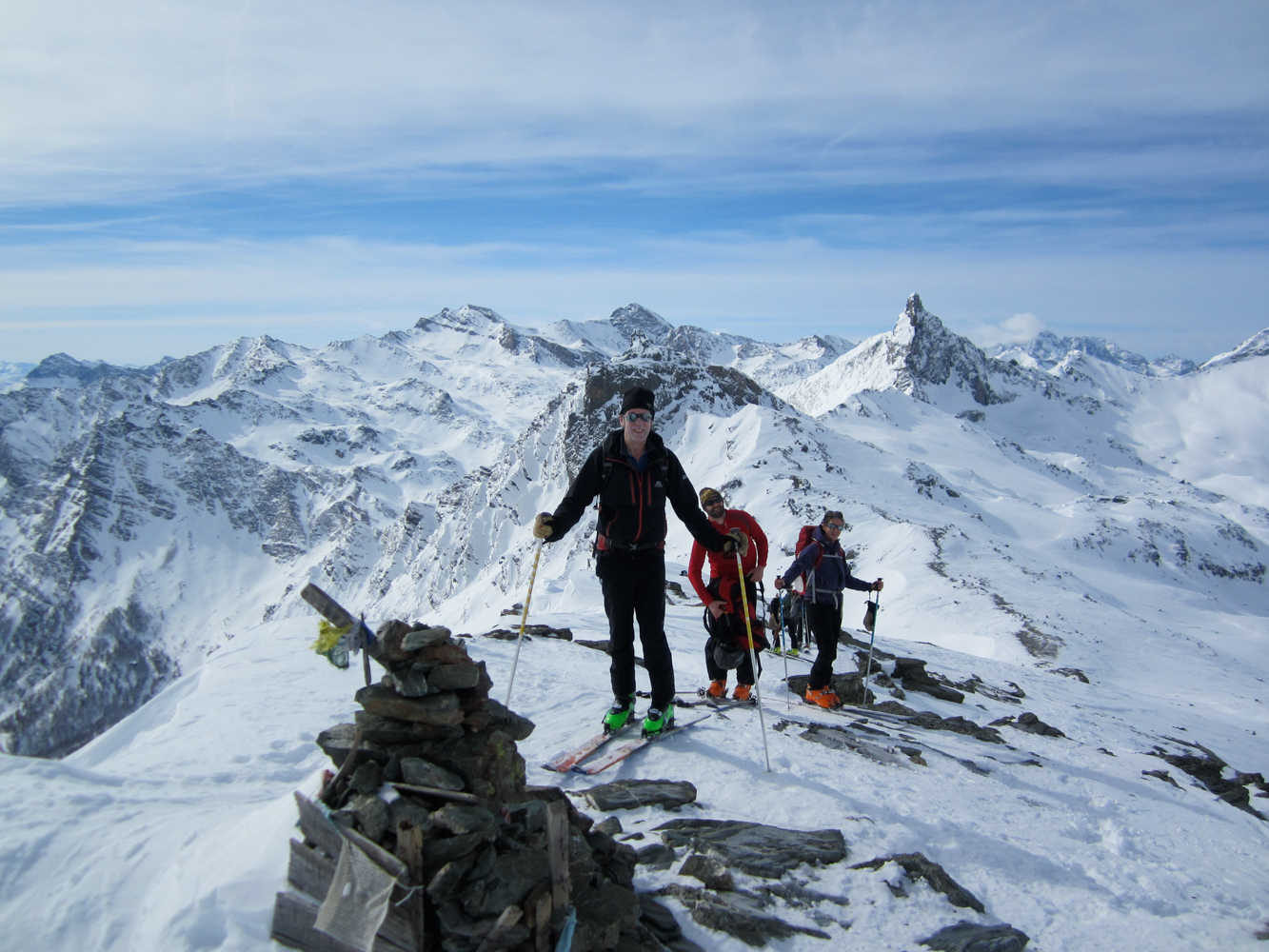 Ski touring (also known as ski de randonnée, ski mountaineering, backcountry skiing and AT [alpine touring] or variants) involves traveling through the winter landscape on skis, where the environment can range from extensive flat plains to steep mountainous terrain.
The principal differences between downhill skiing and ski touring are the absence of ski lifts and snow vehicles - with this sport the descent and the ascent is done under human-power!! The sport therefore requires a ski-binding with a 'freeheel' that allows the skier to keep a natural walking motion whilst traversing flat or uphill terrains. Furthermore, when climbing, 'skins' (usually made of Nylon or Mohair) are also used to 'grip' the snow and prevent the ski from sliding backwards. On reaching the summit, the skins are removed, allowing you to attack the descent in a similar way to a piste skier in a ski resort, the main difference here being that you are well away from the rest of civilisation with unspoiled mountain scenery all around!!
How fit do I need to be and how well do I need to ski?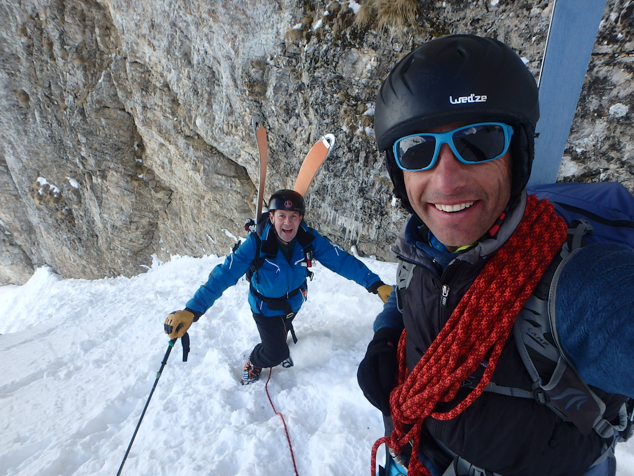 You do need a reasonable level of fitness and skiing experience to ski-tour – you will expend a considerable more amount of energy on a normal ski tour than; for example; walking the dog, however in saying that, you don't need to be superhuman!!
A few hours of uphill terrain can be very tiring and if the conditions aren't great or your skiing isn't up to scratch the descent can be as arduous – falling over and getting up in deep off-piste powder is much more energetic than on the slopes!! So basically, the fitter you are the more you will enjoy it!
This also applies to your skiing level – if you've got trouble getting down a green slope without falling over, you're going to have difficulty ski-touring. As a minimum, you need to ski red pistes competently, and ideally have some off-piste experience behind you. You will encounter many types of snow whilst touring, therefore you need to be able to cope with both deep fluffy powder and concrete-hard ice patches.
When, where and how to do it?
The high-season for ski touring runs from March to May when the snow is more stable and the days are longer. The principal destination for British tourers is with us here in the Alps, however also long as there's sufficient snow, the sport can be practiced anywhere. Scotland has seen an increase in people practicing ski touring in the last few years due to all the snow!!
Trips range from day tours (returning to valley-based accommodation each night) to refuge tours (where you sleep in mountain refuges). For a good all round introduction to ski touring have a look at our Ski Touring Week in the Ecrins where you will first spend a day learning about high mountain safety and perfecting your off-piste technique before venturing out with your skis into the snow-capped mountains of the southern French Alps. You will be guided throughout the week by fully qualified local UIAGM high mountain guides and provided with all the specialised equipment (there is a fair amount!) and instructed on how to use it.
If you want to go on a refuge to refuge trip, the Queyras is perfect ski touring territory!
To compare all our ski touring packages, have a look at all our Ski Touring Trips!
Blog Categories
Recent Posts