Posted 07-02-2019
At the time of writing this blog we still don't know whether the UK will be leaving the EU on the 29 March with a deal, without a deal or if at all.
If you are a UK citizen and thinking of booking your holiday or have already booked your holiday for later on in the year after this historic date, we strongly advise that you take some time to check you have the correct travel documents and insurance to make sure you are not caught out whatever the outcome is.
The best source of up to date and detailed information is ABTA's Advice for Travellers guidelines. This gives you details on everything including passenger financial protection, traveling with pets, passports, flights and ferries and more.
We have selected the key information most likely to be relevant to clients booking a holiday with Undiscovered Mountains, just in case the UK goes over the cliff with a no-deal!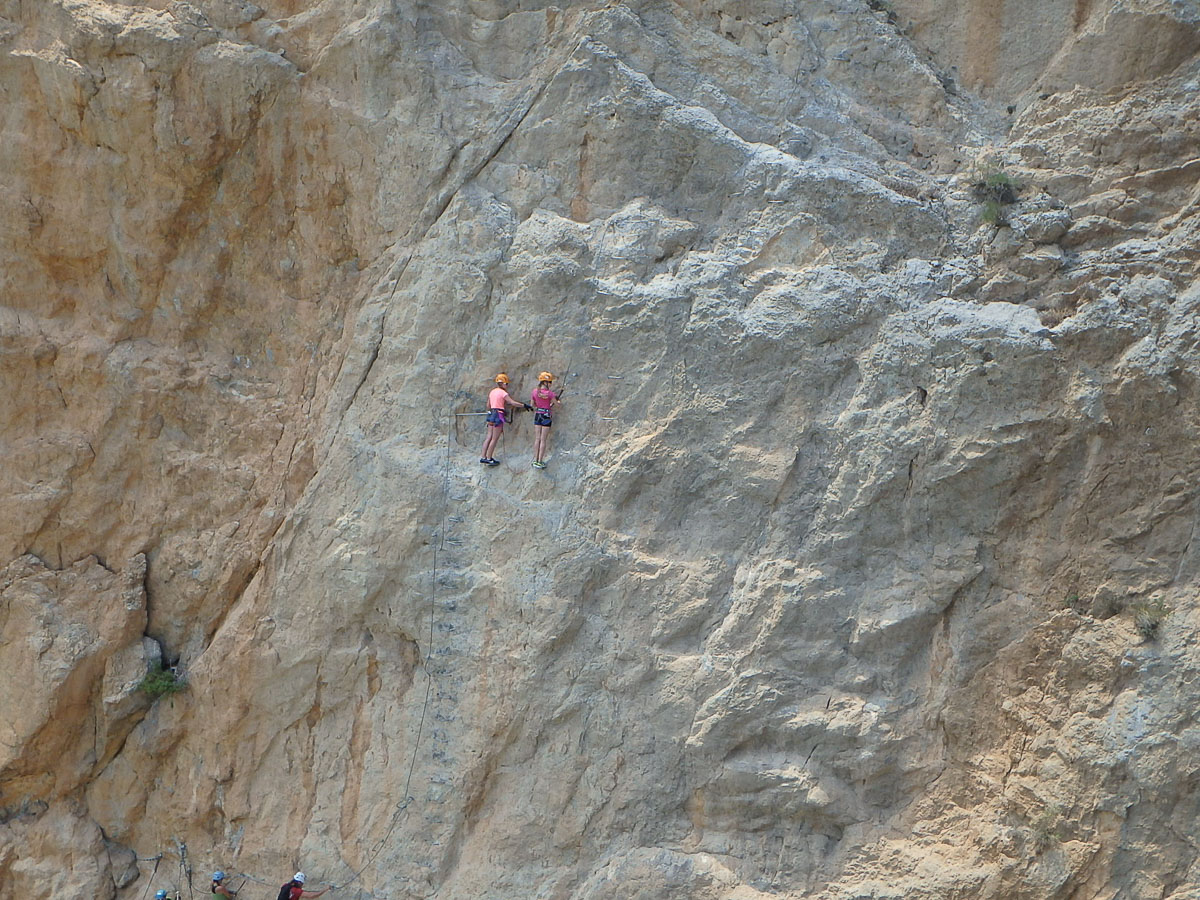 Visas and Passports:
If there is a no deal, you will need to make sure you have 6 months on your passport to travel into the EU. You shouldn't need a visa to travel to the EU after Brexit, at least in the short term. The European Commission announced in November 2018 that, even in a no-deal scenario, UK travellers can still visit the EU without a visa, providing the same is offered to European citizens visiting the UK. This may change later on but for 2019 you don't have to worry!
Apparently current passport processing times, as of 7 February 2019, are normal. However, there is a risk this could change if we go out with no deal and there is a rush of applications. Please do not leave this to the last minute.
Driving in France:
If there is a no-deal no-deal scenario UK travellers looking to drive in the EU on or after 29 March 2019 may need to apply for the relevant International Driving Permit. These cost £5.50 and are available directly from the Post Office. The Government has extended the network of Post Offices where you can apply for an International Driving Permit, find your nearest branch here.
If you are planning on taking your own car to France then you would be required to obtain and carry a physical Green Card in order for your UK car insurance to be applicable in the EU. These cards would be issued by insurers and you may be charged a small fee to cover administration costs.
Speak with your insurer for more information on obtaining a Green Card for any trip on or after 29 March 2019 in the event of a no-deal.
Financial Protection:
When you book a trip with Undiscovered Mountains your holiday is protected under the financial package travel regulations. We are members of ABTA and protect your money using IPP international passenger protection. This means that in the unlikely even that we go bust between the time you book your holiday and your date of travel you will get your money back. However your flights, ferries or other means of getting here are not protected by Undiscovered Mountains as we don't provide those elements of your package so you will need to make sure your insurance policy covers these elements and any knock on effects. This is the same in the event of a deal or no deal.
Travel Insurance:
If we go out with no-deal, then your European Health Insurance Card (EHIC) which entitles you to reciprocal free health care in France will no longer be valid.
When you book a holiday with Undiscovered Mountains we insist that you have your own travel insurance to cover you for any health care needs whilst on holiday with us including making sure the activities you participate in are covered by your insurance. We now advise that you extend this insurance to make sure you are covered for flight or travel cancellations or disruptions and any knock on effects these may have and that Brexit as a cause is covered.
Blog Categories
Recent Posts