OVERVIEW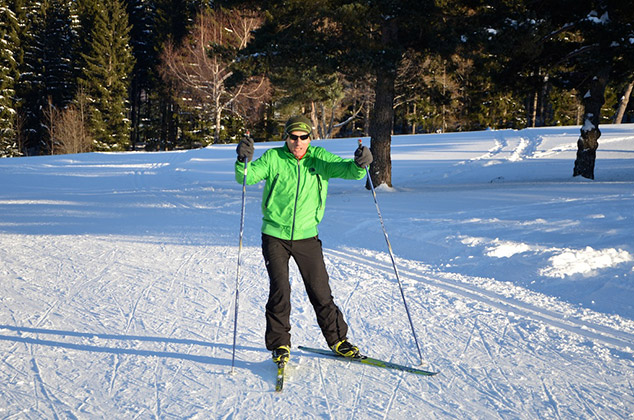 Your cross country skiing lessons will start on your first morning, so there will be no time for a lie in. For 2 hours, with a qualified instructor, you will learn the techniques necessary to get you started. You will then be split into ability level groups which can be changed during the week, keeping the spirit of competition alive!
There are 2 types of cross-country skiing; skating and classic. We will be aiming for skating as it's the more dynamic and physically demanding of the 2 techniques. In the afternoon your coaches will have the opportunity to continue the hard work that you've put in and push you even further. You will be able to put into practice the techniques you learn in the mornings to conserve your energy and improve your performance.
Whether it's a bit of steady state, threshold or intensity training, they can all be done on skis and in beautiful alpine surroundings. It will be hard to return to the grey skies once you've tasted the freedom and satisfaction of gliding through stunning alpine scenery…not forgetting the hard workout!
For your 'rest' day we've organised a day snowshoeing. We've found that it works well with this type of trip and people are always surprised just how aerobic this activity is! You will walk (or run) into the wild and climb a mountain ridge or summit, you may even see some of the local wildlife who live in this beautiful valley – chamois, golden eagles ... you may even spot the wolves.
You can also choose another activity from our winter activity list if you'd like to have a complete break and try something different on one of the afternoons. This is a very flexible itinerary that can be adapted to your club's training plan.
At the booking stage, we'll have a chat to find out the average fitness level of your group and what your coach's goals are and we'll tailor a programme to suit you.