Posted 07-08-2018
Having children and the responsibilities it brings can really change how you view and approach risk.
John, the son of a compulsive Munro bagger, grew up to be a passionate alpinist. Amongst his many mountaineering expeditions, he managed to summit twenty 4000+m peaks before the birth of his first child.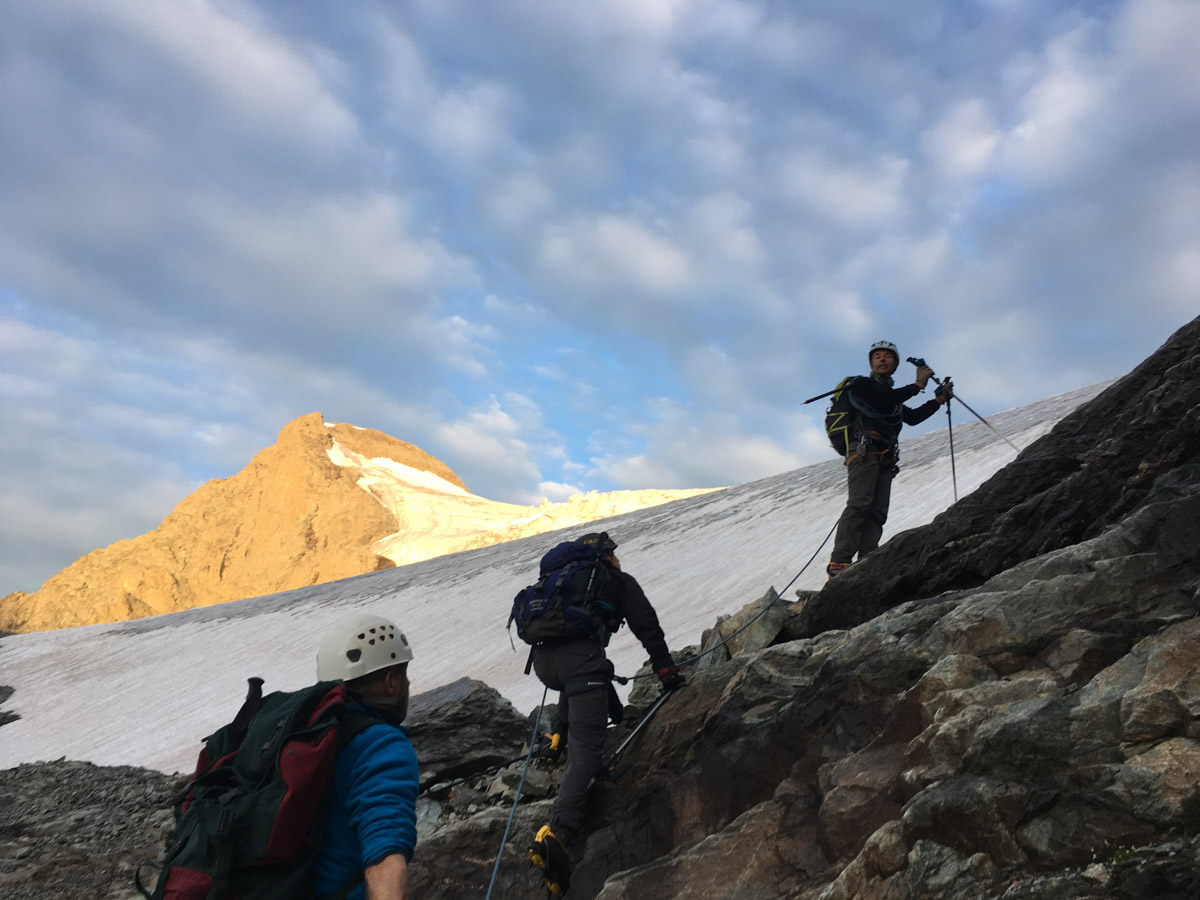 Whilst his son was a baby he continued his mountaineering challenges, fitting them in around work and family life but after the birth of his second child, Ellen, he organised a mountaineering expedition in 2003 which was to change everything.
The trip was no more difficult or risky than anything else he had done, but carefree John was now a fully-fledged father with a head full of worries.
Images of his beautiful and vulnerable children, their dependence on him as their father and his responsibility radically altered his perception of the risks he was taking.
What if something were to happen to him?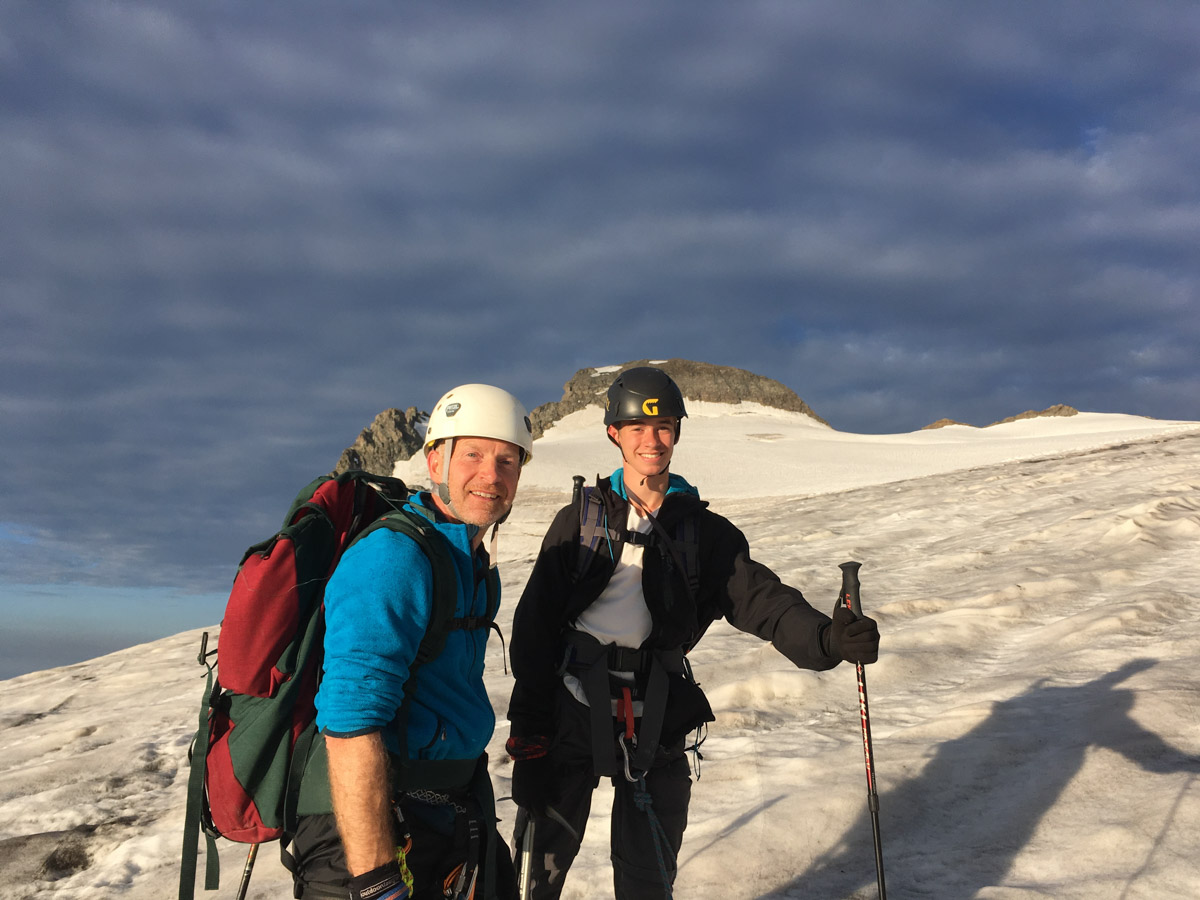 The 2003 trip was his last mountaineering trip. He took up other sports and dedicated his free time to his family.
But the mountains have a strong pull that transcends generations and Matt, his now 17 year old son, has caught (or inherited??!) the bug!
Matt looks at every mountain and wants to climb to the summit. Any opportunity to go walking, climbing and learn more about the mountains, he has taken. He is fit, strong and brimming with enthusiasm.
John decided it was time to head to the back of the loft and search out his old mountaineering kit and head out once again with son in tow!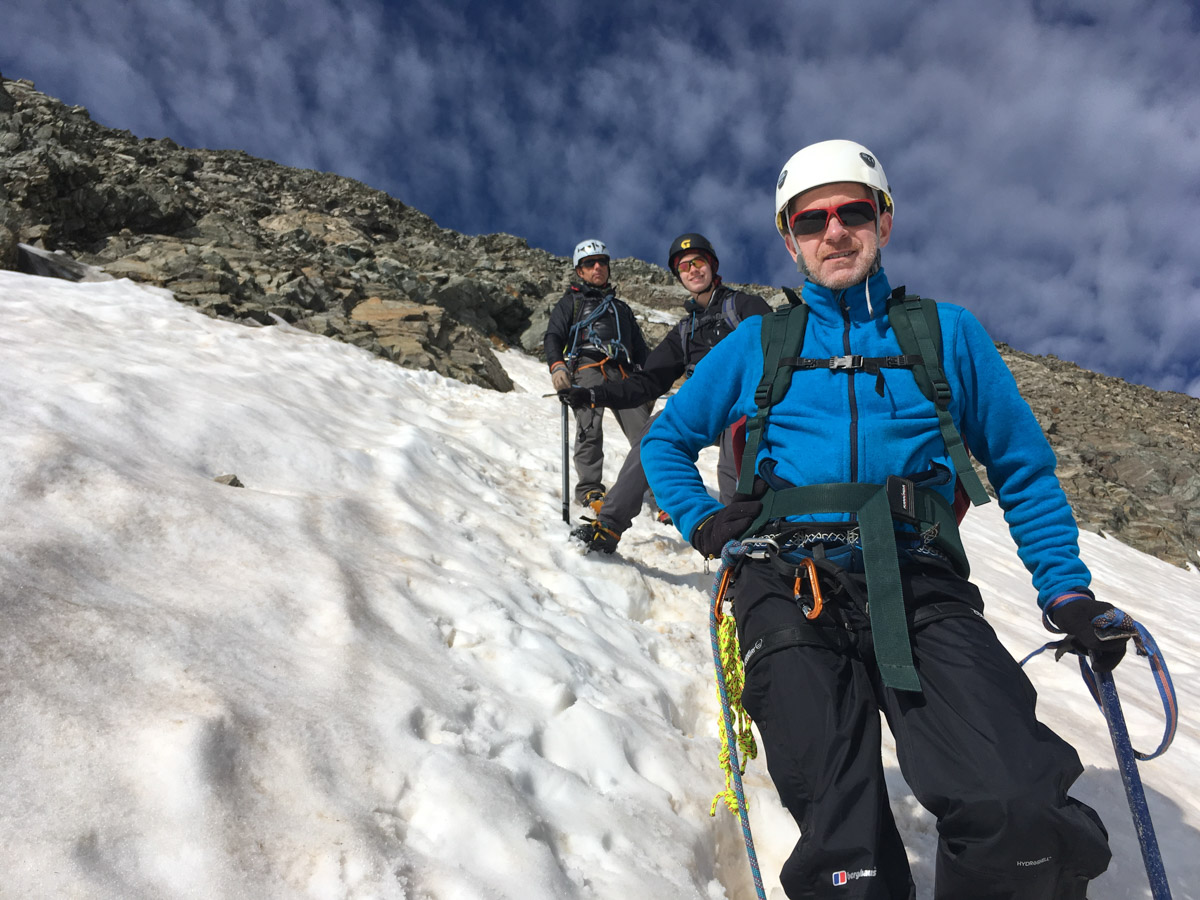 He contacted us at Undiscovered Mountains to organise a family activity holiday and to include a guided mountaineering trip to the summit of Les Rouies 3589m in the Ecrins Massif.
We met them at the Pigeonnier refuge. John was kitted out with his father's rucksack, still in perfect condition after more than 50 years of Scottish mountains and a brand new pair of crampons and boots. His own treasured rucksack, boots and crampons were handed down to Matt who proudly wore them with his new harness and helmet.
Before any words were even spoken, I could feel this was going to be a special trip, emotionally charged and historically important for this family.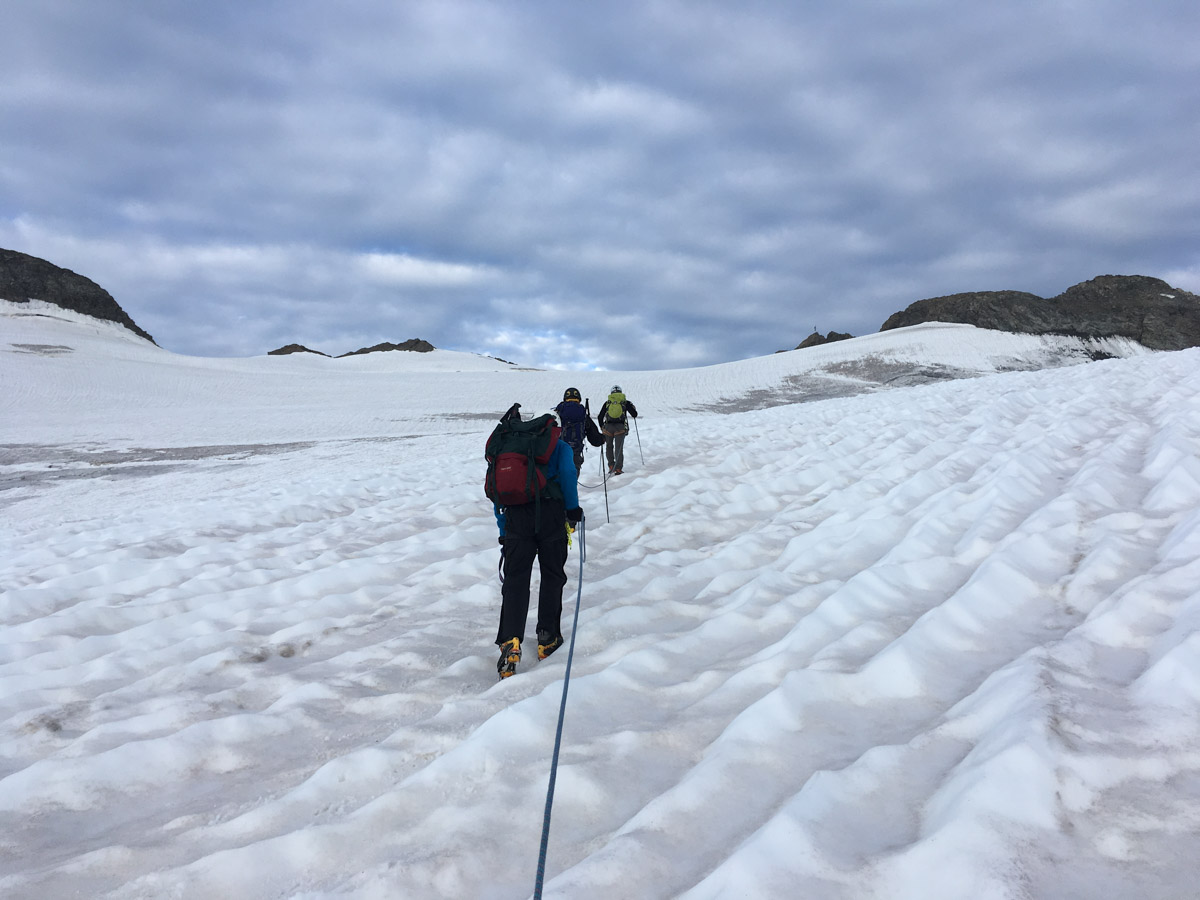 And what a fabulous trip it was. With John in nostalgia heaven and Matt full of questions, we worked our way up the mountain and across the glacier easily and quickly, propelled by the enthusiasm and energy of this unique father and son team.
I felt truly honoured and privileged to have been a part of this event; to witness the joy and euphoria of John rediscovering his crampons, to feel the awe and wonder experienced by Matt on his first Alpine glacier, and watch what was a beautiful and intense father and son bonding experience in real time right in front of me!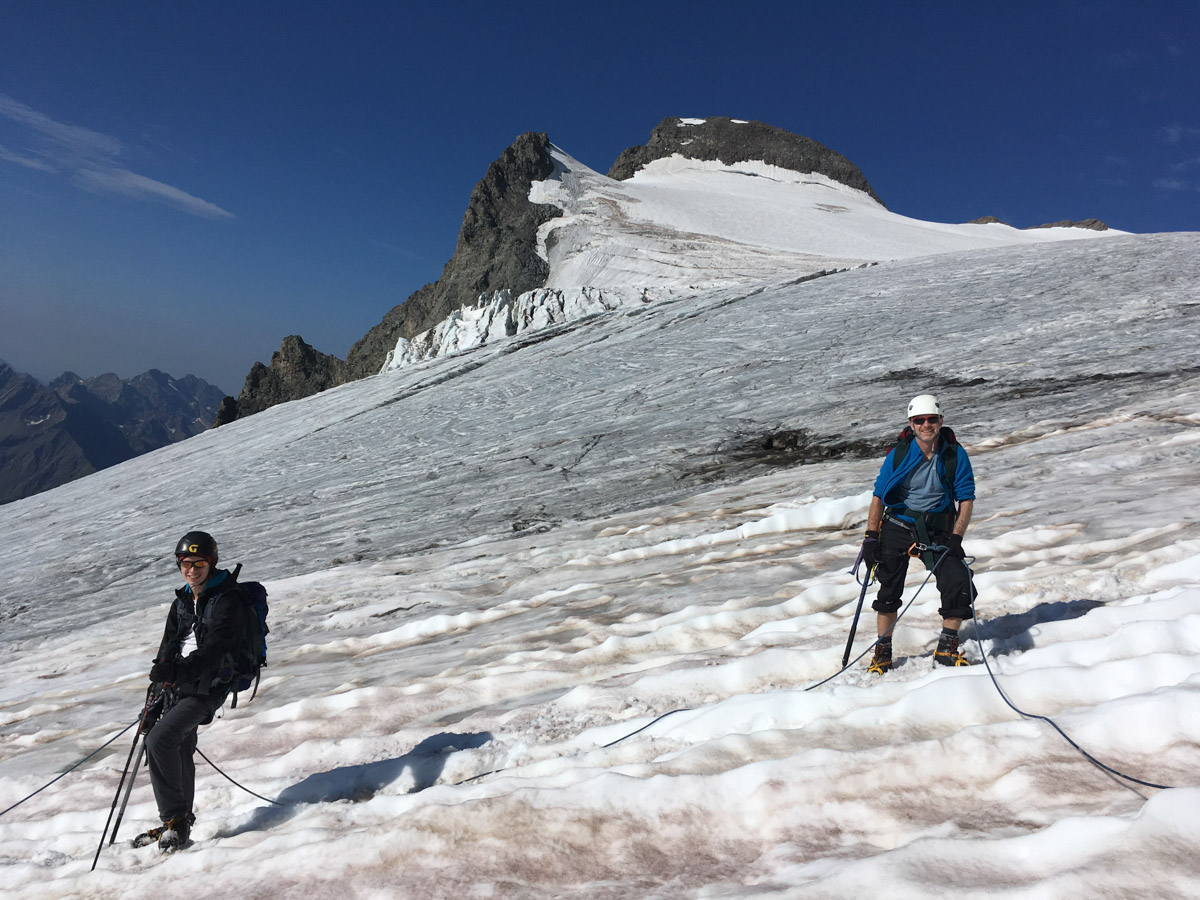 Was the 15 year wait worth it for John? I don't know but it definitely wouldn't have been the same experience without it!
John will now of course worry about Matt in the mountains rather than himself, but at least he can give him the best education he can to be safe and secure, choose the right route and enjoy.
Thank you Matt and John for choosing Undiscovered Mountains and allowing us to share this historic event with you!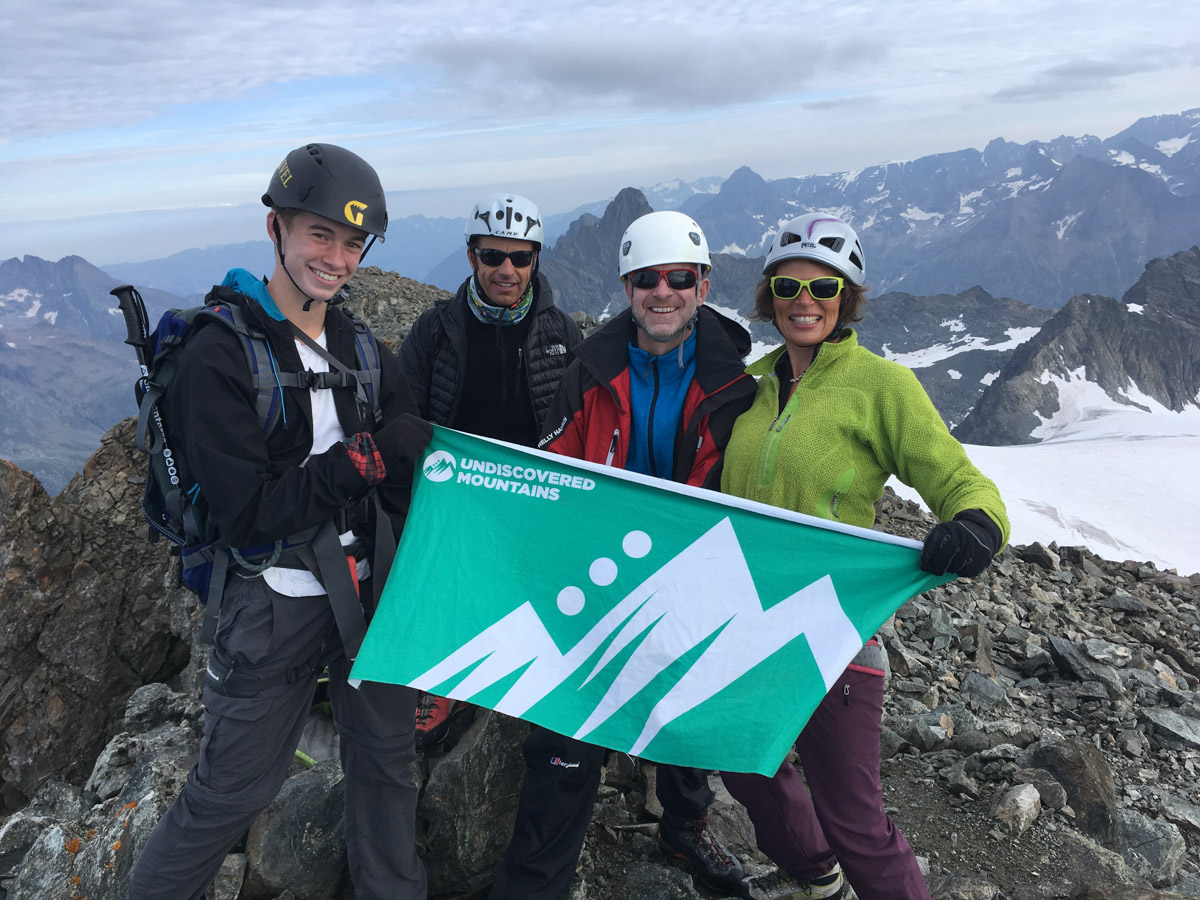 Blog Categories
Recent Posts