Posted 25-05-2018
We are very pleased to be able to publish this article by Cal Bailey, with his unique perspective on European walking! We are especially proud that he has chosen to feature our favourite hike in the Southern French Alps!
About The Author: Cal Bailey runs MountainLeon.com - a travel blog he started after two years traveling around the world.

There is more to Europe than just classy cosmopolitan cities with fantastic architecture. Those make Europe an attractive prospect for visitors, but there is so much more on offer. The European great outdoors is world class; it may be compact by comparison to Asian and South American countries, but if anything, that's a good thing. You don't have to travel so far to reap the rewards of exploring wild nature in this uniquely beautiful continent.
There are so many fantastic hiking routes on offer in Europe that it would be impossible to write about them all. So here are seven European hikes that should be on every hiker's bucket list:
1. Italy: Alta Via 1 (Dolomite High Route)
This 93 mile long hike will take you through the stunning Dolomites mountain range, immersing you in some of Italy's finest scenery. You'll pass by battlefields from World War I, and see alpine lakes, limestone cliffs, huge mountain peaks and expansive meadows.
Alta Via 1 is a UNESCO World Heritage Site, so you can expect to see exceptional geology in the mountains; the rock formations here are quite something. There are plenty of rifugios (huts) for hikers to rest and recuperate on route. You can get home-cooked food and a comfortable bed.
The best time to go is between July and September, but if you don't like crowds, avoid August time when the route is packed with other hikers.
2. France: Tour du Vieux Chaillol
The Tour du Vieux Chaillol is an off-road hiking trail that links up to the GR54 and runs between the high-altitude mountain valley of Valgaudemar and the scenic Champsaur. The highest point of this route lies in Vieux Chaillol, where you'll find yourself at an altitude of 3163m.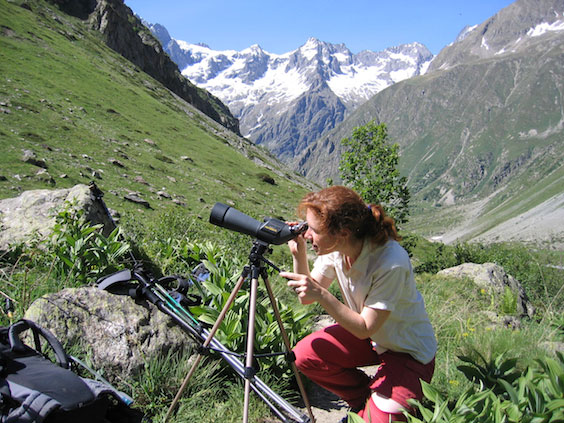 This is a hike that you won't find in all the classic guide books - it is a well kept secret! It is wild and relatively undiscovered so you can hike away from the hoards and enjoy nature at its best!
On this trail you can look out for some of nature's most beautiful creatures: golden eagles, chamois, deer and perhaps wolves; you may also spot ibex, vultures, or wild boar. Look out for the Drac Blanc river, which leads to some stunning green pastures and hamlets.
In this valley you will undoubtedly be charmed by the awe-inspiring mountains and larch forests and the vast amounts of pretty alpine flowers including rare orchids and the thousands of butterflies.
3. Slovenia: Slovenian Mountain Trail
This 310 mile hiking trail is world famous - hikers have been navigating it since 1952. You'll start off in the alpine town of Maribor, before embarking on an epic journey through mountain peaks and ridges, breathtaking valleys, and Pannonian plains.
Along the way, you'll be able to stop for rest and sustenance at one of the 50 huts available to hikers. There are even a couple of museums! This trail links the following ranges: Pohorje, the Julian Alps, the Kamnik-Savinja Alps and Karavanke - including Triglav, the highest peak in the country.
You'll make your way over hills and across plateaus, before landing in and some glorious Mediterranean vineyards. The hike ends in the coastal village of Ankaran.
4. Iceland: Laugavegurinn
This trail is a little smaller than the others at a mere 34 miles, but that doesn't make it any less worthy of your time. 'Laugavegurinn' means 'hot spring route' which should give a clue as to this route's appeal.
However, hot springs are only one thing this land has to offer. The landscape is truly jaw-dropping; there is an expanse of glaciers, vibrantly colourful mountains, and even active volcanoes.
The land is also dotted with lush green valleys; in fact, the whole combination is quite surreal and has to be seen to be believed! When you need to rest for the night, you can camp along the route at any of the six huts set up there.
5. Switzerland: Haute Route
The Haute Route is one of Europe's most popular hikes, for very good reason. It was discovered in the 19th century by an English mountaineering crew, who hiked and skied their way through it.
The diverse landscape includes huge peaks covered with snow, 4,000 metre glaciers and lush green alpine valleys. This is a pretty long hike and although it is by no means easy, it's very rewarding. It's best to embark on this journey in the summer – the winter would pose too many challenges.
Haute Route will take you between 10 and 12 days to do; you're looking at 111.8 miles in total. On this hike you'll pass between the French town of Chamonix and the Swiss town of Zermatt. There are many quaint villages along the way too. All in all, for serious hikers, it's unmissable!
6. Sweden: Kungsleden
Kungsleden translates to 'King's Trail' and it surely is a trail fit for a king. Starting in the far north of Sweden, it stretches for 270 miles, right through some of the largest and most magnificent regions of European wilderness.
Hikers favour this trail in the summer, while skiers gravitate here in the winter. All come here to make the most of the gleaming glaciers, tundra (treeless plains) and birch forests. Here you can find Mount Kebnekaise, which is the highest peak in Sweden at 6,909 feet.
Obviously this is a monumental hike, but it can be broken up into four week-long segments, so there's no reason why it can't be done. You can camp anywhere on the trail; there are campsites, and 21 huts that allow for rest and recuperation. You can even find a convenience store at some of them.
7. Romania: Retezat Mountains
This one is for those who prefer to avoid crowds and explore areas a little further 'off the beaten track', so to speak. Retezat Mountains isn't as well known as some of the other hiking trails we've mentioned, but that doesn't make it any less spectacular.
This mountain range is part of the Southern Carpathians and it offers hikers plenty of opportunity for adventure in Romania's great outdoors. Despite being lesser known, it still falls into the 'best hikes' category thanks to its epic, diverse scenery and exploration possibilities.
Among the sights here are the Limestone Retezat, which has lower altitudes. You can explore the many gorges and caves, and when you're ready for more of a challenge, you can hike up the Central Retezat. This has higher peaks, and valleys and glacier lakes with wow factor.
Once you've experienced a couple of Europe's unforgettable hiking experiences, there is a good chance you'll be hooked. It's just as well there are so many more hiking adventures waiting for you here! You couldn't run out of options if you tried.
If you love walking and are looking for a European destination in winter, then have a look at snowshoeing holidays in Europe.
Blog Categories
Recent Posts