Posted 11-12-2018
Breathe in the fresh, clean mountain air, admire the pristine winter wilderness, listen to the soft thud as snow falls from thickly laden branches breaking the calm...
...Or shriek with glee as you mush your husky team over the snowy plateaux, get creative building an igloo or test your head for heights ice climbing.
The mountains in winter can be the perfect escape for those wanting a break from the hubbub of a busy life as much as a full on adrenalin adventure. There is something for everyone and the myth that you have to ski to enjoy the Alps in winter - well it's a myth!
We have been organising winter activity holidays and winter vacations in the Alps for over a decade and have put together our tips for the best activities to try on a winter snow holiday for a safe and fun adventure with friends and family.
Ice Climbing:
Ice climbing has an image of being an extreme and dangerous sport only for the fool hardy! However, unbeknown to many there are many ice climbing falls and routes perfectly accessible to beginners with a guide and the right equipment.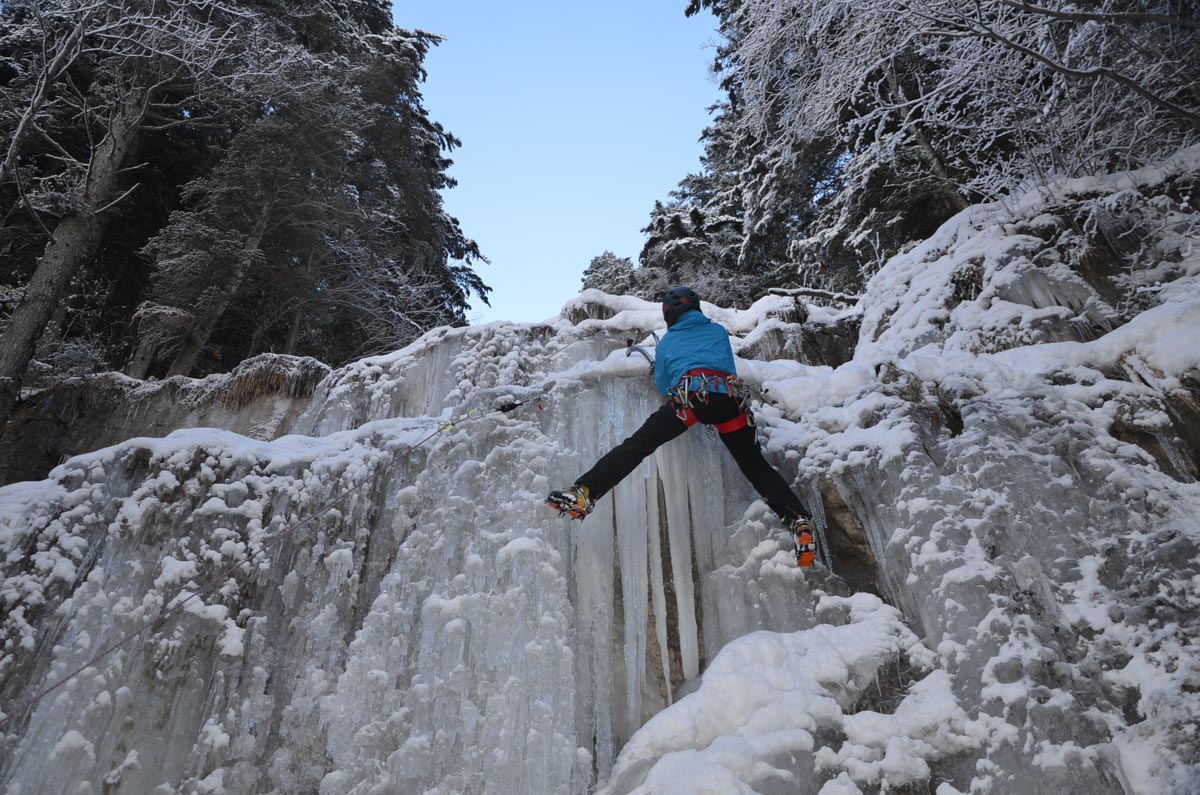 You don't need to be a super-fit dare-devil or even had any climbing experience to have go. You just need a spirit of adventure and a reasonable level of overall fitness.
Ice climbing takes you to a unique universe of steep cliffs where the mountain streams are frozen in action creating an ephemeral collection of ice formations. Using an ice axe and crampons to hook into the ice you are able to climb up these wonderful formations and see them close up. The adrenalin and physical effort required add to the whole experience making this an adventure you won't forget in a hurry!
A perfect adventure for families with teenagers or groups of friends wanting a challenge. Try ice climbing on a winter activity weekend.
If you want to go for a full on ice climbing, then an ice climbing course is a great option to try.
Snowshoeing:
The perfect sport to explore the mountains off the beaten track and 100% accessible to anyone who can walk!
Snowshoeing is one of the most popular local winter sports in the Alps and other snowy destinations but is little understood by walkers from warmer climes.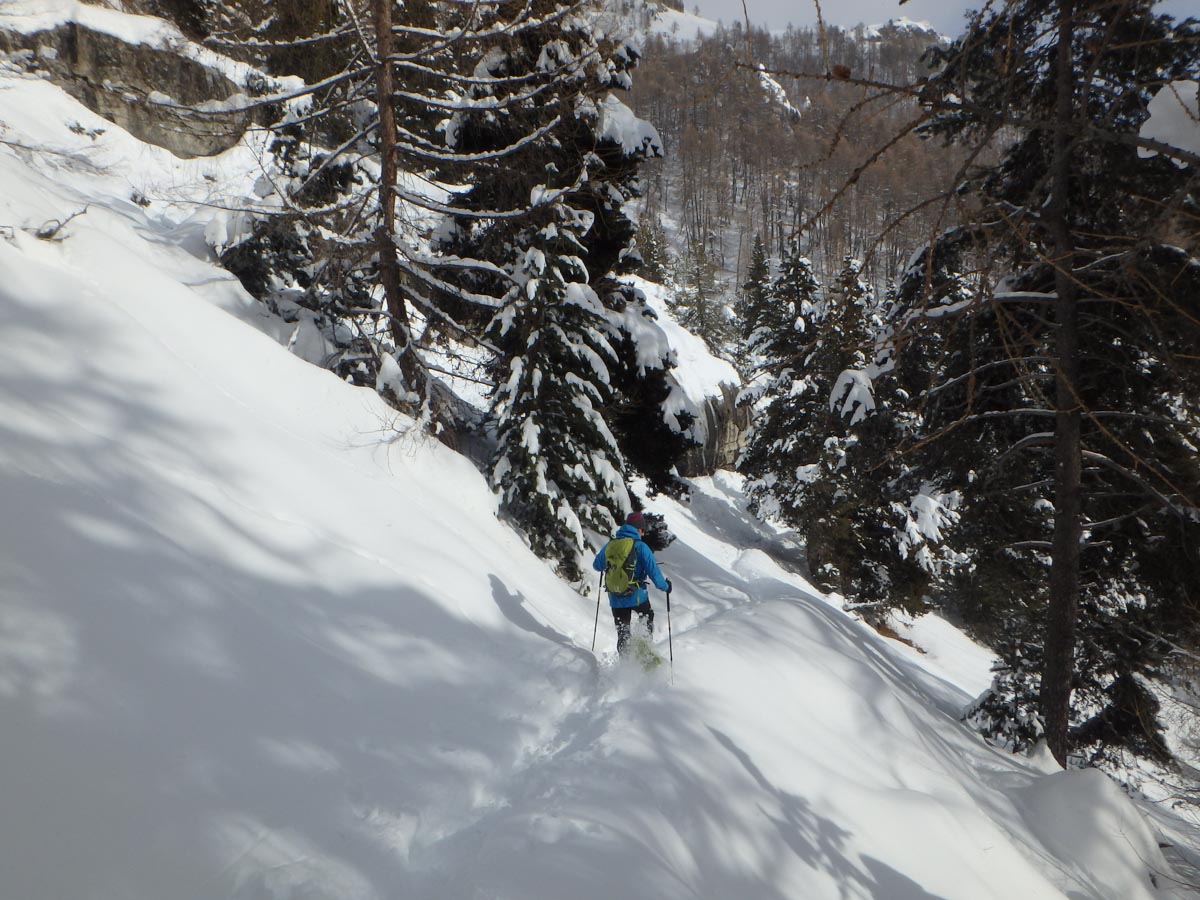 If you love walking and hiking, then you will adore snowshoeing. The snowshoes are attached to your usual walking boots and enable you to walk in the snow without sinking in up to your thighs by spreading your weight over a larger surface area. This simple law of physics opens up a whole world of snowy mountain-scapes to explore.
Vertiginous walkers wary of steep hillsides will be pleased to note that snowshoes are not designed for very steep slopes or technical routes so it is best to stick to gentle ascents and traverses through scenic Alpine meadows and forests. It is also important to understand avalanche risk when snowshoeing in the mountains so we advise you choose a qualified high mountain guide for your trip! Have a look at our guided snowshoeing trip in the Alps
You do need a reasonable level of walking fitness to enjoy snowshoeing but don't need to be a marathon runner or anything. Have a look at our getting prepared for snowshoeing fitness tips, specially written for youngsters over 50!

Husky Sledding:
Mushing your own team of huskies through the snow is a dream adventure for any animal lover or survival enthusiast wanting taste of a trapper style mode of transport. Check out our Alpine wilderness adventure weekend for a full weekend of trapper style activities.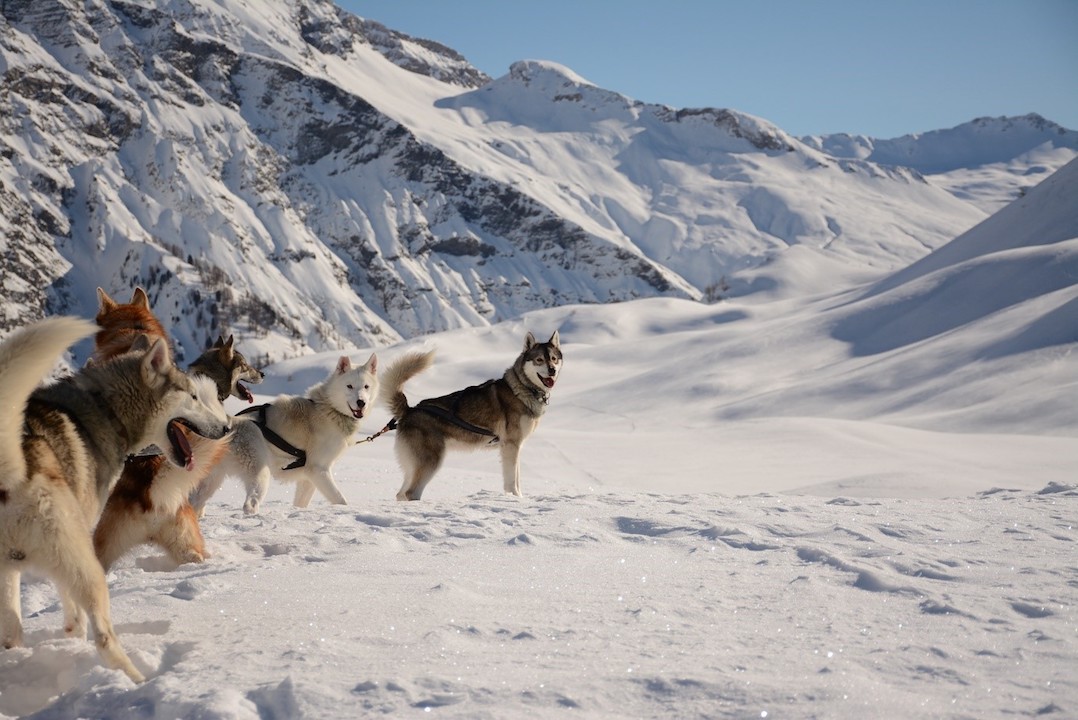 Husky sledding is great fun, either as a passenger or mushing your own team. Mushing is a lot more physical than you might think but perfectly accessible for anyone with a reasonable level of fitness!
Igloo Building:
Discover the hidden engineer in you as you plan your igloo design and let loose your creativity for the finishing touches!
There are many ways to build an igloo, depending on the type and consistency of the snow available and it's a great fun activity for team building, family fun or to try just out of curiosity!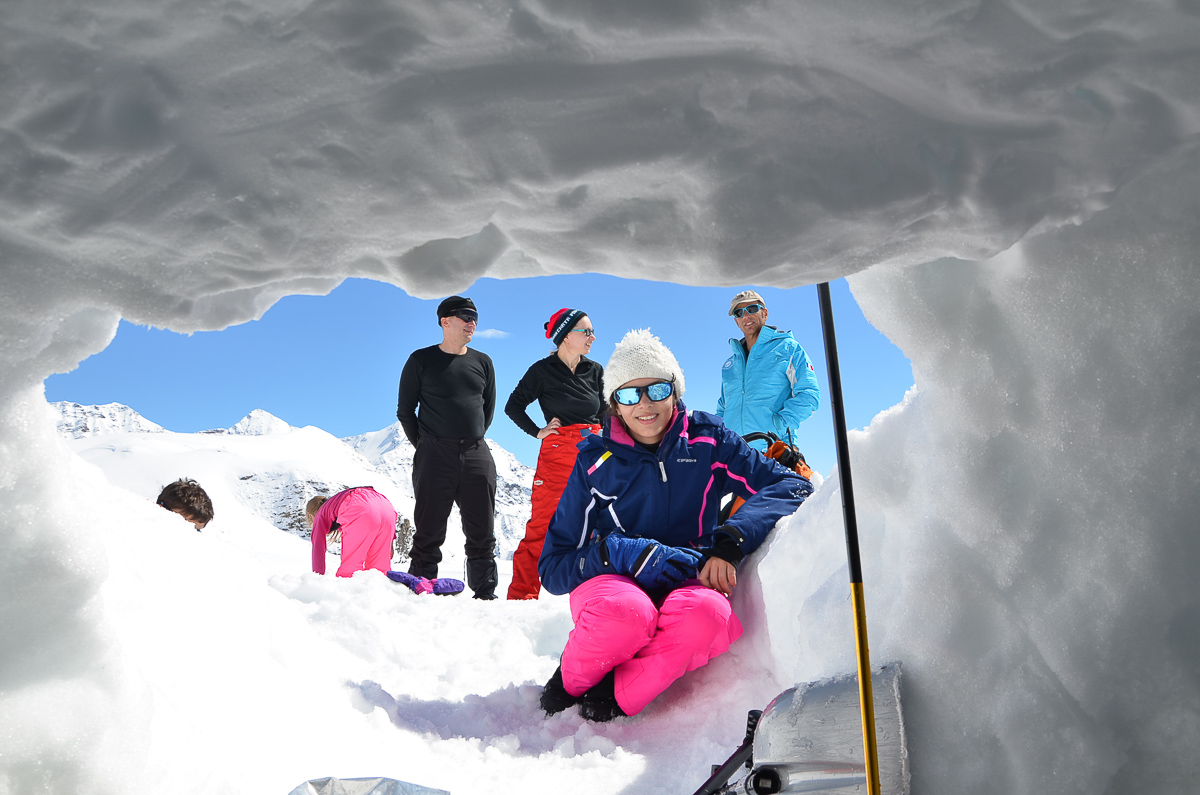 Try igloo building on a customisable winter activity holiday or winter vacation in the Alps!
Blog Categories
Recent Posts