Posted 26-10-2014
The Serre Poncon lake is one of the largest man-made lakes in Westerne Europe. It is 20km long and 3 km wide and is situated on the edge of the Ecrins National park - a sea of turquoise blue water surrounded by spectacular mountains.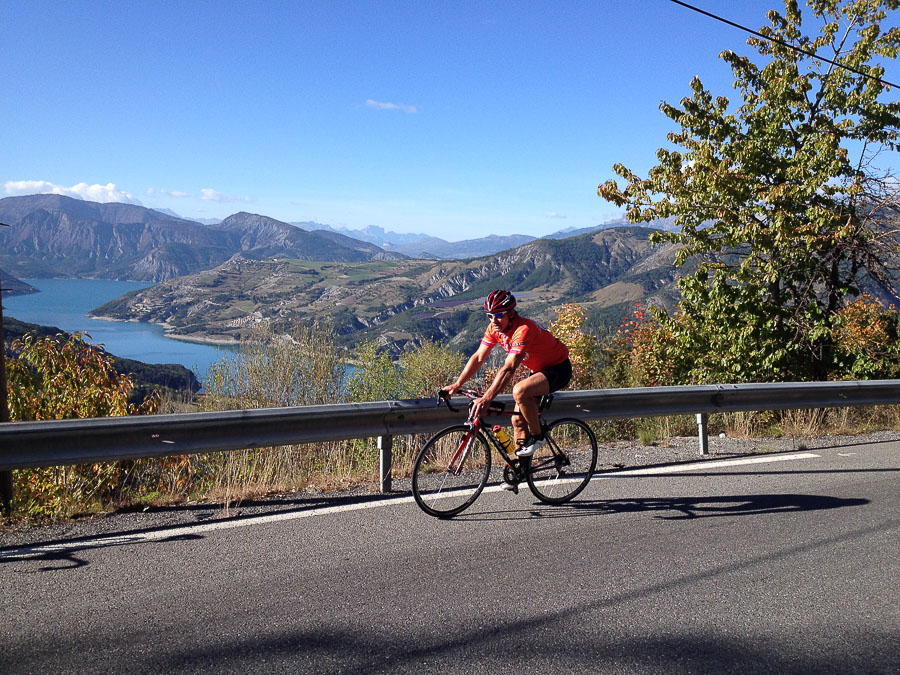 Although it isn't spoken about in the cycling world in the same way as Mont Ventoux or Alpe D'Huez, it probably should be!
Chris Froome put the lake firmly on the cycling map in his 2013 Tour de France win when he won the time trial along the northern edge of the lake.
In the endurance sports world, it is also famous for The Embrunman ironman triathlon which starts in Embrun, a lake side town on the Eastern edge of the lake. The Embrunman boasts the hardest cycling section in the world of triathlons, a 187km route with 5000m of ascent.There are various cycling circuits around the lake of differing lengths, including the time trial route ridden by Chris Froome, and the full tour which is 91 km with 1640km and various shorter variations.
You can include a day around the lake with various route options on our Ride the Alps cycling trip, a tailor made cycling trip aimed at road cyclists with a passion for Alps' climbs!
If you want to spend time, exploring, it is worth spending one day doing the north side of the lake, one day on the south side and another doing a section of the Embrunman ironman circuit, taking in the Col D'Izoard.
It is quite mountainous and whichever routes you choose, there will always be a climb. However, for less fit or slightly lazy road cyclists, the electric bike has proven a very popular option and makes these world class cycling routes accessible to all!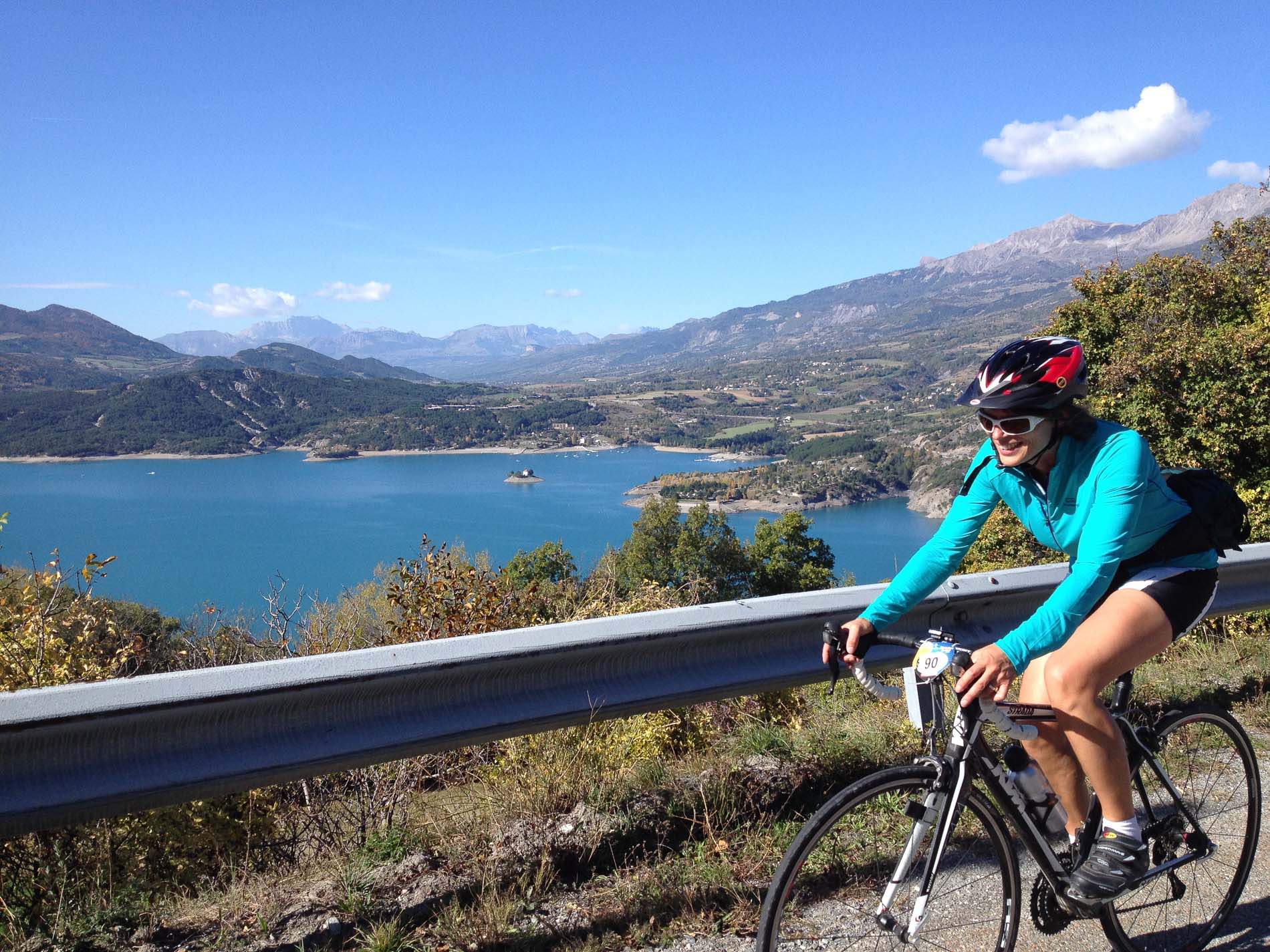 The north of the lake is characterised by steep climbs, pretty alpine villages, some very expensive real estate, and breathtaking views.
The south side still climbs but not quite so steeply and is wilder and more remote. As you head up the dramatic Ubaye valley from the lake, you really do feel like you are heading into the middle of nowhere - it is quite special! The amazing views accompany you all the way round and if you look out you will also come across a rather unusual geological phenomenon named the demoiselles coiffée (hairdressed ladies!!).
From either side, you will undoubtedly come across the dam that made the lake. The dam was an engineering feat of it's time (1960s) and is 600m wide. It is pretty impressive and if you have time, there is a tourist tour and video in the 'museoscope' at the dam viewing point that is worth watching. There is also a decent souvenir shop and snack bar there!

Happy cycling!
Blog Categories
Recent Posts