Posted 17-03-2014
In the Alps there is a large network of high mountain refuges providing shelter to walkers and mountaineers on their journeys into the mountains away from civilisation.
Some are run by the Club Alpin Français (CAF) and some are privately owned. The most basic of these refuges are "winter refuges" which are literally just a basic shelter with dormitory style beds.
Others are "guarded" with a team of people headed by a gardien who lives in the refuge (usually by season) and cooks, cleans and maintains it.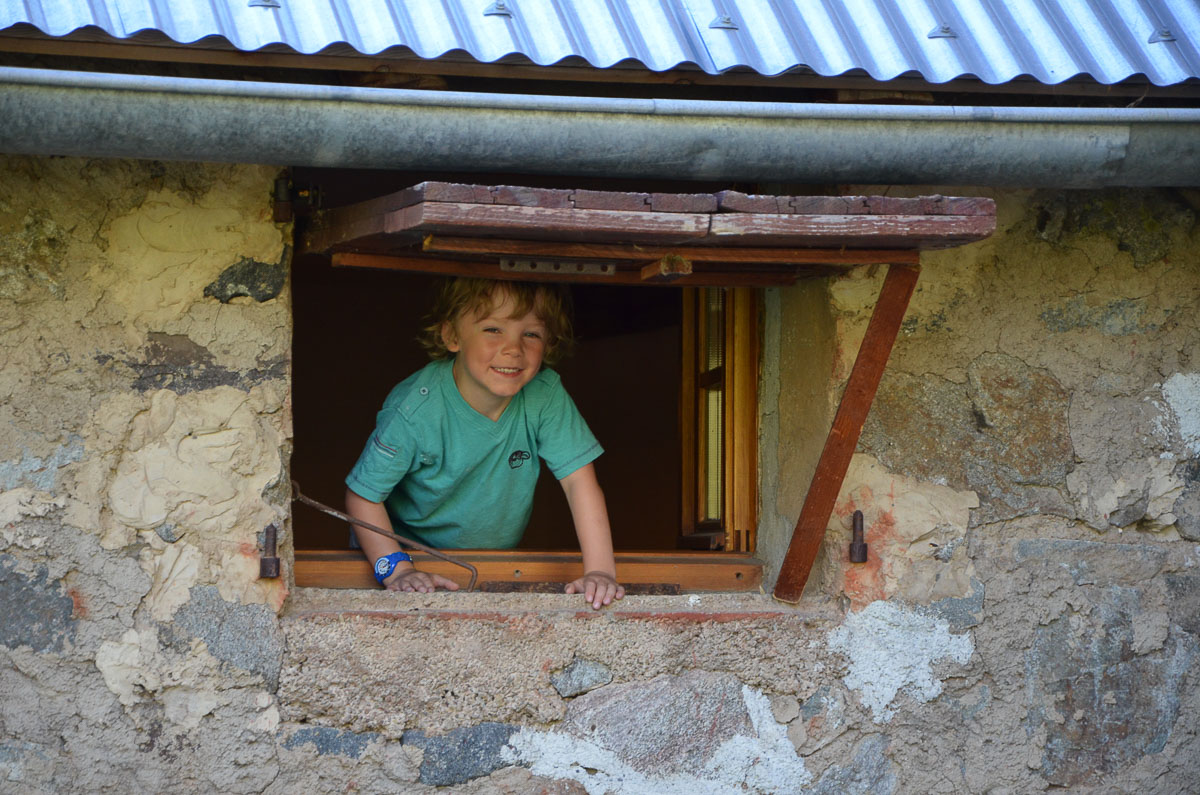 These refuges offer a fixed menu evening meal and breakfast to overnighters and usually have a bar and restaurant service for passers-by.

The sleeping arrangements are dormitory style with blankets and there are basic sanitary facilities. In modernized refuges and those at lower altitudes, these can include flush toilets and hot showers. Other more remote, higher altitude or older refuges have dry toilets and running water will be dependent on the time of year you are visiting.
If you are planning on a walking or mountaineering holiday where you will be using high mountain refuges, it is important that you understand and respect the "refuge etiquette"!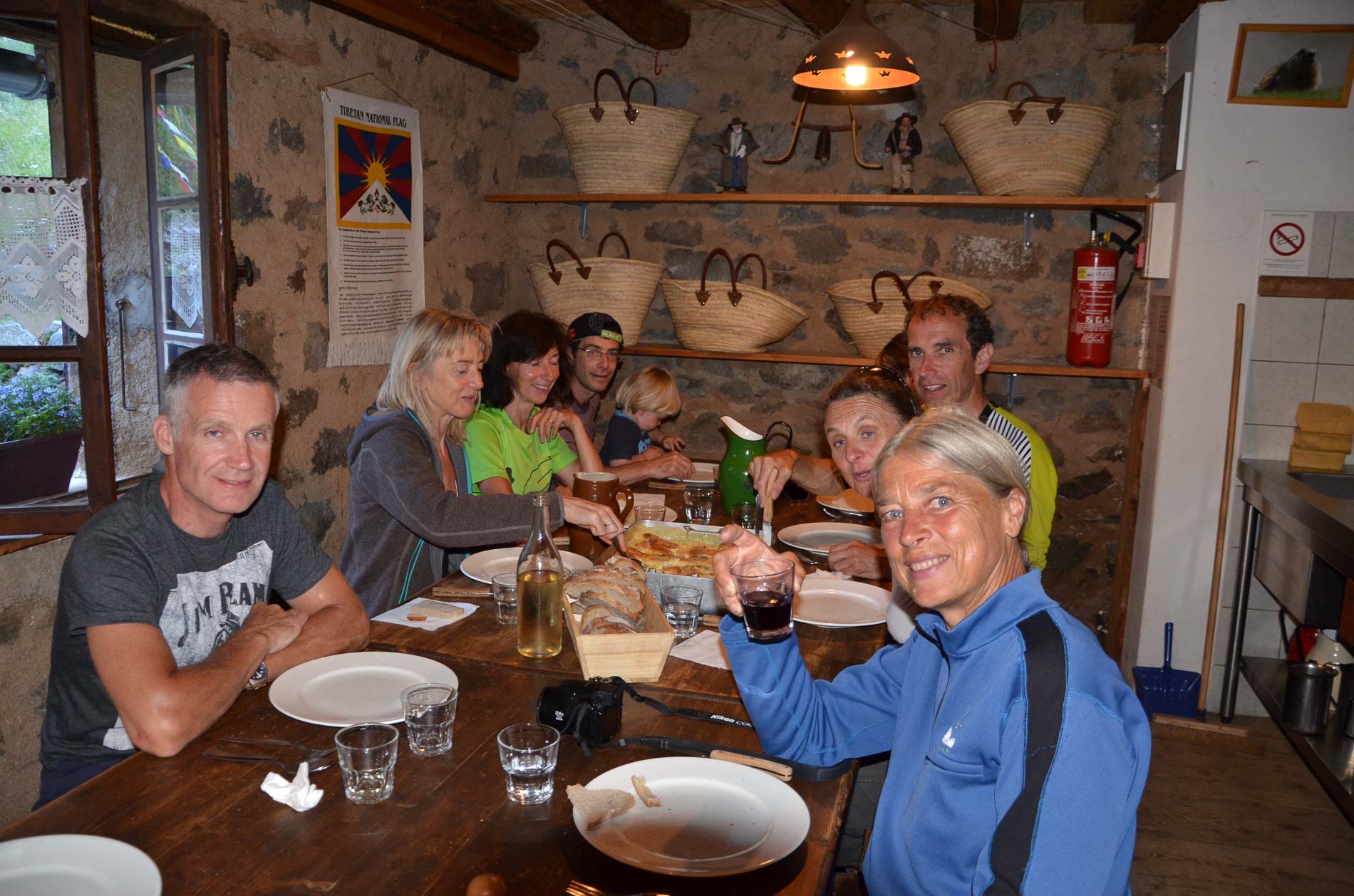 The gardien and team running the refuge are there out of a passion for the mountains. It is a tough life and they run a tight ship to be able to cater for everyone and clean the refuge to a good standard so please respect their timetables and rules.
Resources such as water, if there is any, and electricity, which is often solar, are hard to come by in a refuge so any waste or greedy use of them is frowned upon. Showers really are a luxury and are often payable as extra with a time limit. Money may buy you a shower but it doesn't give you the right to use up all the water!
Make sure you turn lights off when you leave a room and don't even consider the possibility of charging your phones or cameras in a refuge. Refuges often have satellite telephones for emergency use only but these are not for public use and it isn't acceptable to ask to use one (except for emergencies) even if you offer to pay.
As water is scarce, sheets cannot be washed between every guest as you may expect in a hotel or valley accommodation so it is recommended you bring your own sleeping bag liner for personal hygiene. Some refuges sell these.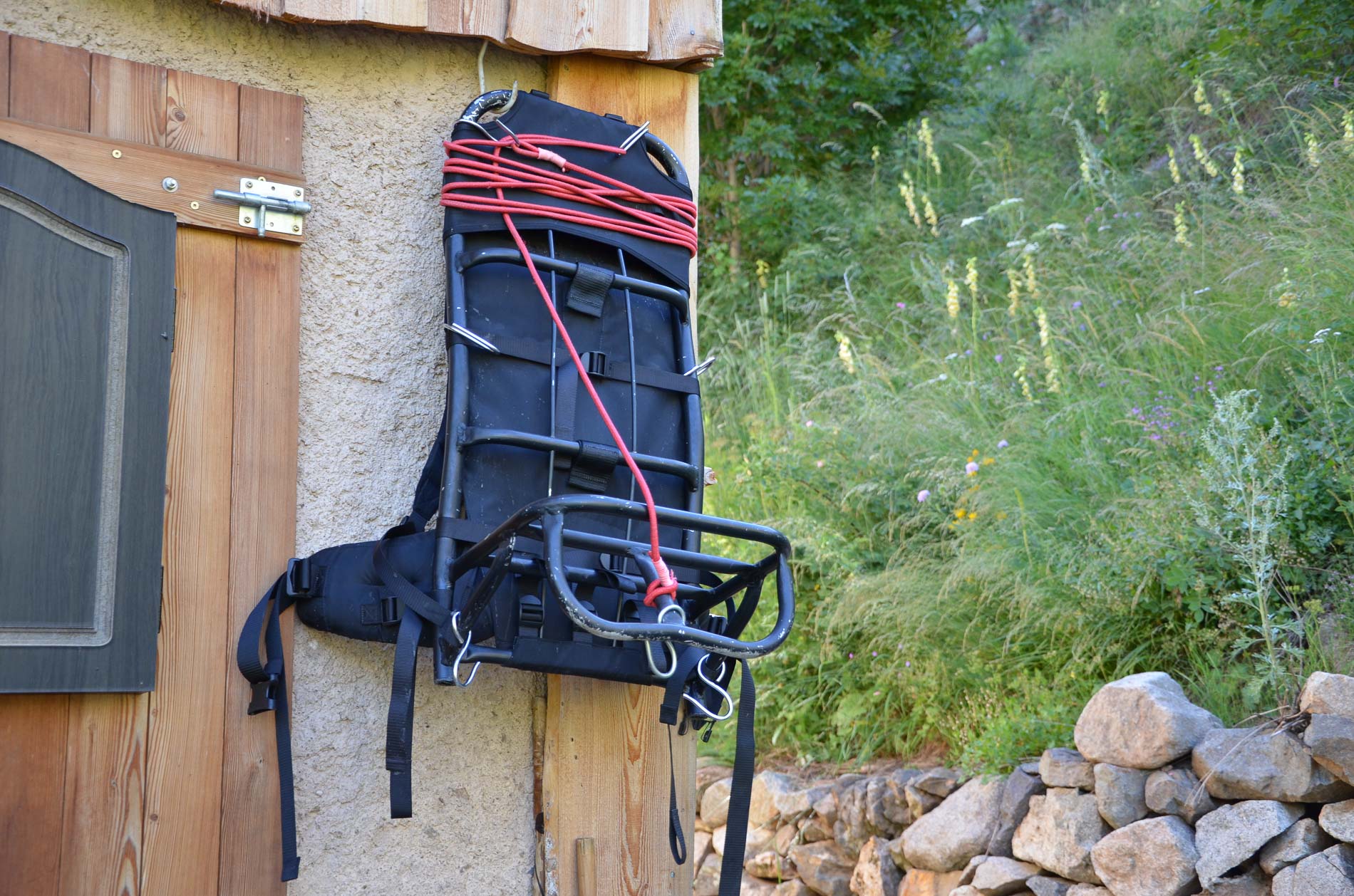 Food stocks are helicoptered in at the beginning of the season and then carried in by porters for the rest of the season. Wasting food and having eyes bigger than your belly will not do you any favors in a refuge. Imagine walking with a 30kg backpack full of flour, carrots and rice, and you'll understand!

All items brought up to a refuge including any rubbish must be taken back out. There are no bin lorries or incinerators in the mountains! If you are discovered trying to hide your empty crisp packet in the refuge, expect to bear the wrath of the guardian. If this happens to you, eat humble pie and offer to carry out a bag of refuge rubbish.
There are often lots of people in a small space in refuges so please be tidy and do not leave your belongings lying around. There are baskets in the refuges for you to put your belongings in.
Outdoor shoes are not permitted inside refuges and slippers, flip flops or crocs are provided. Mountaineering hardware such as ice axes, crampons and walking poles, must be left in the locker room or outside and should not be taken into the dormitories.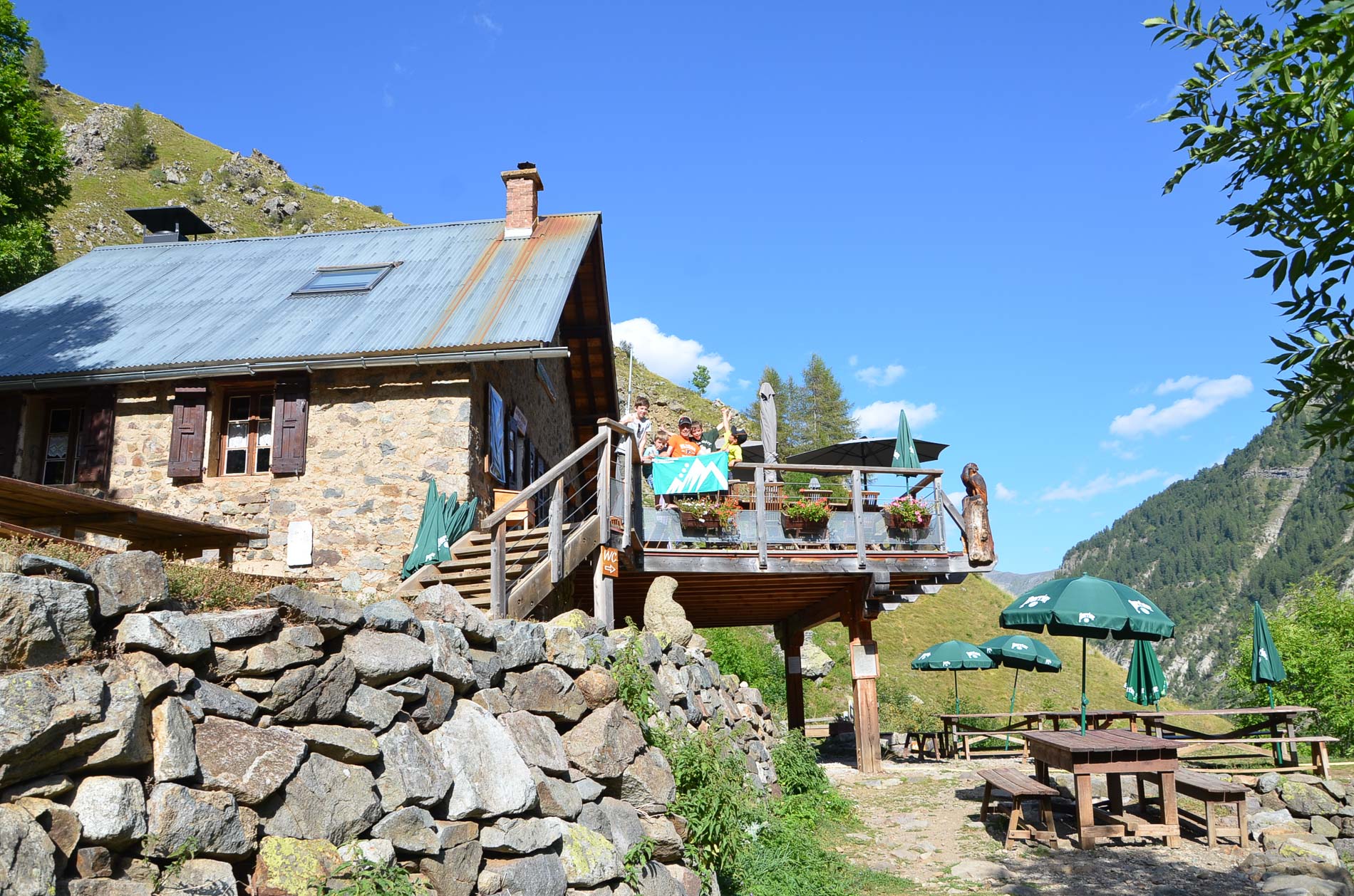 Dinner is usually served at around 19H00 and it is considered impolite to arrive at a refuge any later than 18H00 as the staff will be too busy preparing and serving dinner to be able to welcome you and show you your room and the rest of the facilities.
Refuge staff are always very grateful for any help offered to do the dishes, clear or wipe tables so feel free to participate.
If you are heading up to do a mountaineering summit from a refuge you will be woken up in the early morning between 4H00 and 5H00 and served breakfast. Walkers and other guests' breakfasts are served between 7H00 and 9H00. Please respect the fact that some people will be sleeping whilst you are preparing for your big mountaineering adventure and keep the noise down. Have your equipment and backpack prepared the night before so you can just slip out of the dorm.

All dormitories need to be vacated before 9H00 and must be left in a tidy condition with duvets and sheets folded as you found them.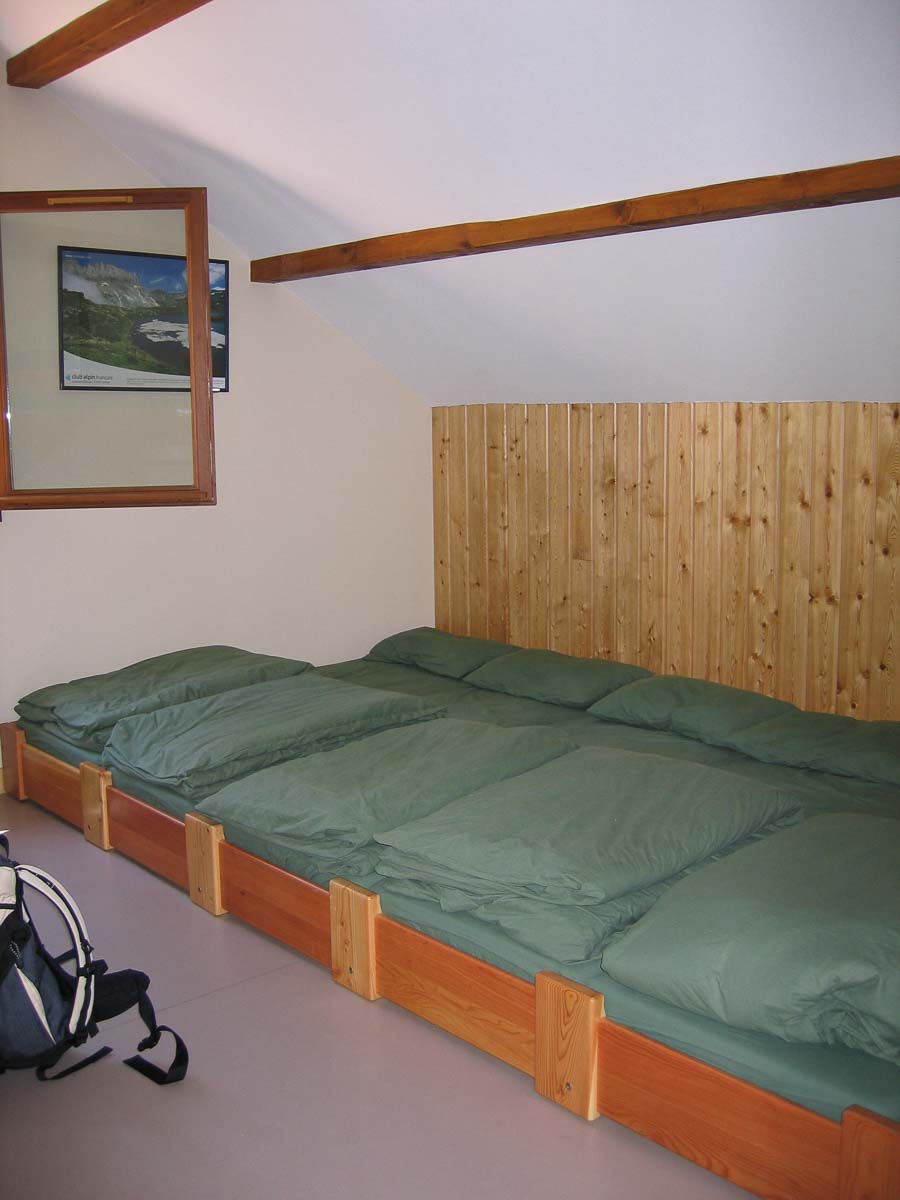 If you are staying in a winter refuge, the same respect for resources should be applied. Don't waste water, wood or gas, keep the refuge tidy and clean and if there are no toilets, make sure you bury your poo and burn your paper. You should leave your night fee in the money box for the CAF or owner to help towards the refuge maintenance.
Despite these seemingly draconian rules, a night in a refuge is a very special experience and a must for any outdoor lover, walker, climber or mountaineer. Some refuges are accessible for families and make for a great family adventure. Others are more hardcore mountaineer bases but the etiquette is the same in all!
The guardians and their teams are usually down to earth people and are there because they love mountains. They will be very willing to chat and talk to you about the local mountains and wildlife and share their enthusiasm (unless you try to speak to them half an hour before dinner!).
They make their living out of the food they sell, so please do contribute to their livelihood, appreciate them and participate when you visit a refuge!
Blog Categories
Recent Posts