Itinerary Overview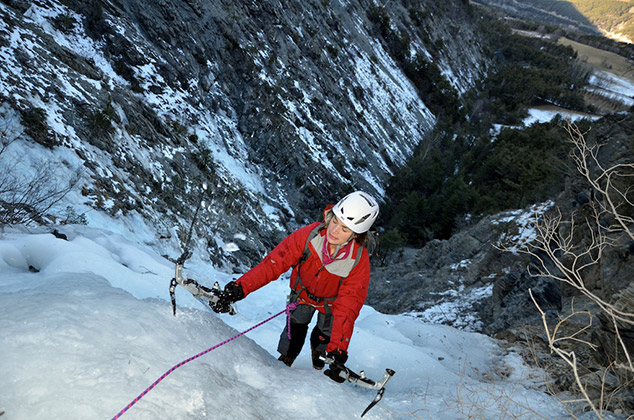 In the Champsaur Valley there is some of the best ice climbing in the Southern French Alps and climbers come from all over the world to sample it. As such we have a wealth of sites to choose from and we will adapt the itinerary when you are here to make the most of local conditions.
This is a suggested itinerary to give you an idea of some of the ice climbing possibilities available in the area. For the first day you will be in a group of maximum 6 people with one guide and for the 2nd and 3rd day you will one guide for 3 climbers.
All the guides we use for ice climbing are UIAGM high mountain guides with lots of ice climbing experience and local knowlegde.