Itinerary Overview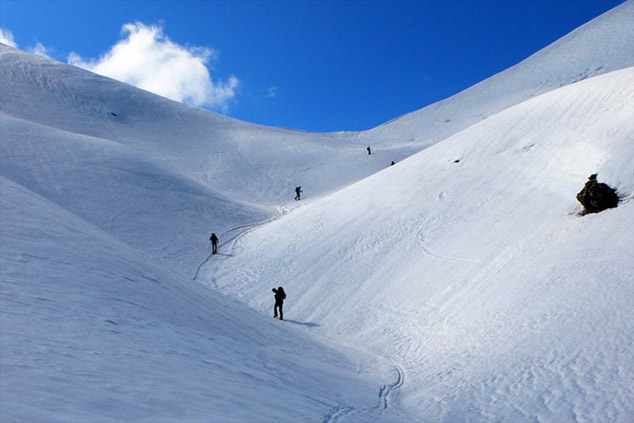 This is a gradually progressive week starting with an intensive off piste skiing day. Your guide will be on hand to give you technique tips. You will also review avalanche safety and search and rescue skills.
The rest of the week will be spent exploring the cols and summits in and around the Champsaur valley and Ecrins National Park. There are a huge variety of routes to choose from. Your guide will choose the most suitable options for the local conditions and the group so that you can make the most of the area and push your potential.
This is an example itinerary to give you a good idea of some of the summits we often use and what to expect from the week.