Norway is a very long (more than 2000 kilometers from south to north) and narrow country, meaning that the weather can be quite different whether you're in Kristiansand, facing Denmark, or in Hammerfest, way above the Arctic Circle. Generally speaking, even if most people tend to think about cold and ice when referring to Norway, the country offers a very interesting variety of climates, and the summer months are actually very pleasant.
The most curious aspect of Norway is probably its coastal climate. Though the country's latitudes are comparable to Alaska's or Siberia's, the weather along the coast of Norway is exceptionally mild, thanks to the warm Gulf Stream currents which pass directly offshore all the way to the northern tip of the European continent, thus continually warming up the areas close to the Atlantic Ocean.
In the winter, the coldest parts are to be found inland and up north, and even though things have been less predictable these last years due to climate change, these regions still offer great snow conditions for all kinds of winter activities, such as cross-country skiing, snowshoeing or husky sledding.
Norwegians love nature often go off for several weeks to their Hytte to get back to nature skiing or hiking.
Here is a more detailed description of what each season generally looks like in Norway.
Spring:
Like everywhere else in Scandinavia, the months of April, May and June truly are the months of a general rebirth - both for nature and for the people! The melting snow creates amazing waterfalls all over the country, the rivers are roaring, all the trees and plants are blossoming, making spring a truly remarkable season.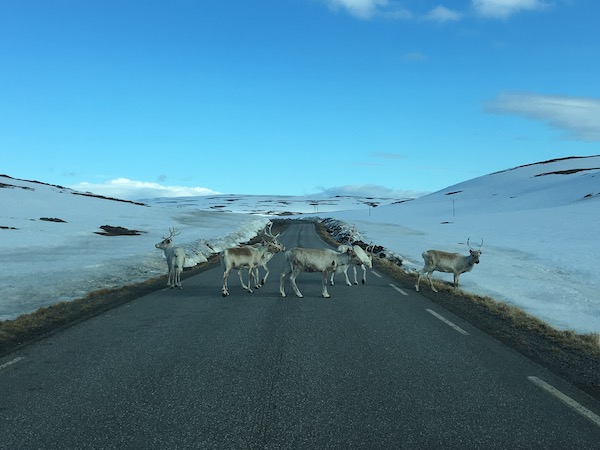 Temperatures are still quite cold up north, and most of the country is subject to wet and rainy conditions during these months, but because spring in Norway also means ever longer days, it is a fabulous time of year to discover the country. Come May, the southern regions get about 20 hours of daylight every day, and above the Arctic Circle, the sun doesn't set for about 6 weeks, from late May to early July. There, in the northernmost portion of the Scandinavian peninsula, witnessing the famous Midnight Sun is quite an unforgettable experience!

Summer:
With very long days and very short nights, especially up north, summer in Norway is always a great idea - though of course, you need to be ready for quick weather changes and make sure you don't forget to pack a jacket and umbrella in your suitcase! After all, you're in Scandinavia, not in the Bahamas!
However - and unlike in the Bahamas - you won't see flocks of tourists in Norway, and this is precisely one of the most pleasant aspects of the country. Because of its size and the very weak density of population altogether, spending a holiday in Norway always means that you'll face wild landscapes more often than other human beings.
After mid-August, things start to change quite quickly in Norway. The days start to get shorter, and the general atmosphere already feels like autumn - but this is one more reason, for the lovers of preserved natural sceneries of all kinds, to prolong your holiday!
Autumn:
The air becomes crisper quite quickly under these northern latitudes, and with a diminishing daylight time, especially in the north, it is tempting to think that the autumn is not the most pleasant time of the year for an escapade in Norway.
However, the Norwegians are great at making you feel welcome and the local hotels and other accommodations, famous for their unique Scandinavian cosiness, will ensure you spend a great time in spite of the not-so-great weather. These autumn months are perfect for a city break of a few days.
For photographers, the vast swathes of forest mean that autumn colours are a spectacular sight. Walkers will be able to take advantage of the few hours of daylight to take fantastic hikes in the many mountains and forests of this vast country, before relaxing all evening long in a lovely, bubbly hot tub!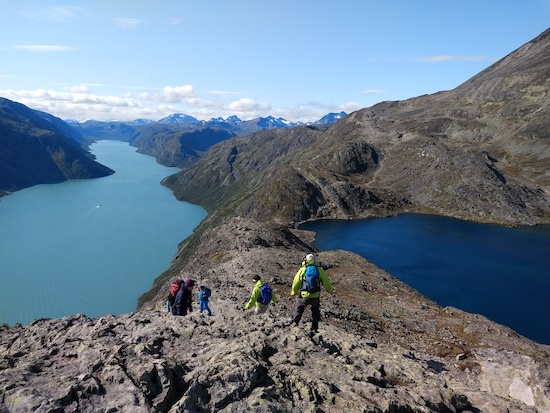 Winter:
Winter in Norway is our favourite time of the year! The country offers some of the best cross country skiing opportunities in Europe, and is very popular among the tourists looking for a unique adventure up north. A deep layer of snow covers most of the country's fields and hills from November to March, and great winter activities such as snowshoeing, cross-country skiing and husky sledding can be experienced amidst vast, untouched areas.
Book A Cross Country Ski Holiday in Norway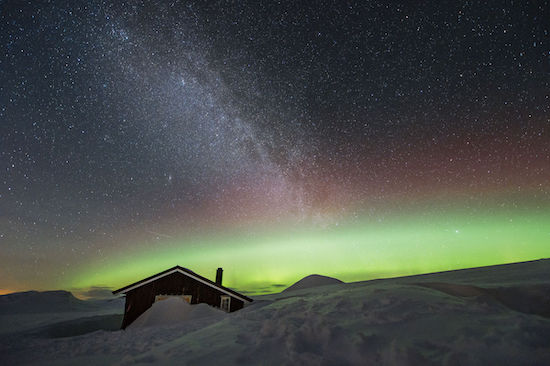 Last but not least, it is quite common to have the chance to observe the Northern Lights, a truly spectacular phenomenon that apparently, no one ever forgets!
Expect cold temperatures - especially in January and February - from 0 to -30 degrees, depending on where you are in the country, and almost constant snow falls around the Arctic Circle. Temperatures along the coast are a bit more mild, and it is also a great time of year to visit the many fjords of the country: with breath-taking sceneries, lovely little hamlets with coloured houses nested by the sea and no one else around, it really feels like a fairy-tale experience!