Posted 27-04-2023 by Sally Guillaume
If you're planning a trip to the French Alps and you live in Europe, why not take the train and significantly reduce the carbon footprint of your trip!
Paris now has fast train links to most European cities and from there, it is really easy to get to the Alps. For the purposes of this article we are focusing on the Southern French Alps destination where the majority of our Alpine adventures begin. The train stations which will give you direct access to the mountains of the Southern French Alps are Gap and Briançon.
At Undiscovered Mountains we offer a 3% discount to anyone travelling to one of our holidays by train instead of plane. Please ask about this when you book.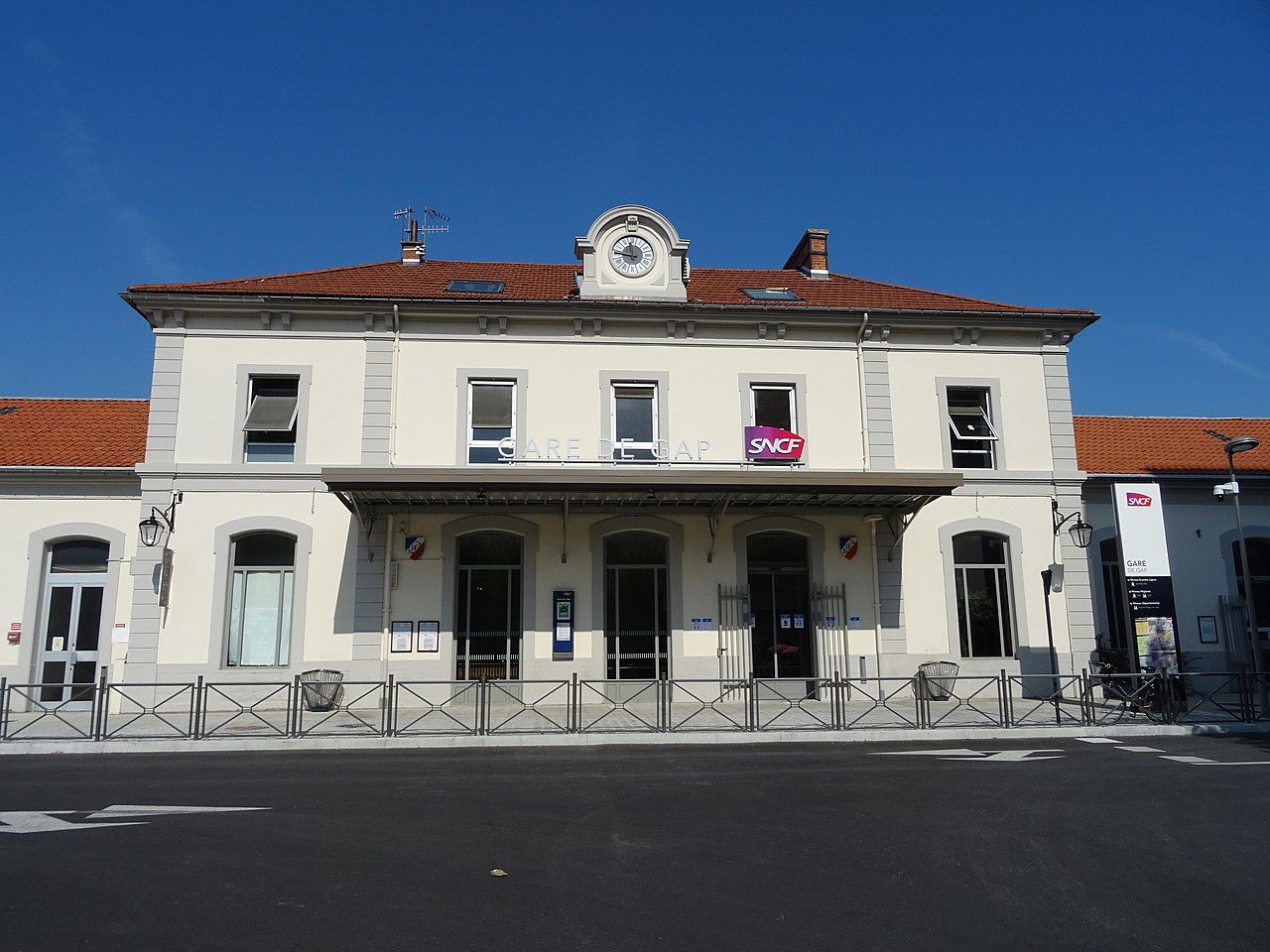 Taking the train from any European city to Gap or Briançon via Paris also offers a comfortable and scenic journey through some of Europe's most beautiful landscapes. In this blog, we'll guide you through the different options to help you choose the best journey for you. We have focused on getting from London to Gap by train but the same applies from any European city once you have got to Paris.
Plan your journey
Gap and Briançon host SNCF train stations but not TGV stations. The TGV (Train à Grande Vitesse) are the high speed trains France is famous for. The first decision to make is whether you need to go all the way to Gap or Briançon or whether stopping off at the nearest TGV station and then hiring a car for your holiday is most suitable.
If local transport for your trip is taken care of in your holiday package, then taking a train all the way to Gap or Briançon (see options below) is the way to go. Examples of holidays with transport included from Gap or Briançon, include our via ferrata short break, rock climbing weekend, our e-bike tour from Alps to Provence or Alps to Provence Cycle Tour and paragliding courses which are all available from May to October. For snow and winter trips our ski touring trips, snowshoeing holidays, cross country skiing holidays and ice climbing courses are also all accessible from these train stations.
If you are on a self-drive holiday like our summer multi activity holiday, then getting the Eurostar and then a TGV to either Grenoble or Aix-en-Provence where you can hire a car for your holiday is an option to consider as the last section of the train journey on the TER (slow train) is a lot quicker by car.

You'll need to decide on the date and time of your departure, and book your train tickets in advance. The earlier you book the cheaper your tickets are but some juggling and flexibility may be required here as not all the train you might be using on your journey release their tickets at the same time. The exact date of release may vary depending on various factors such as seasonal demand, promotions, and other factors.
Eurostar tickets are usually released for sale up to six months in advance. TGV (Train à Grande Vitesse) tickets are generally released for sale between 3 and 4 months in advance, although the exact date of release may vary depending on the specific route and time of year. In some cases, TGV tickets may be released up to 6 months in advance, particularly during peak travel seasons. The night train (InterCités de Nuit) tickets are usually the latest to be released, between 3 months and 1 month before travel.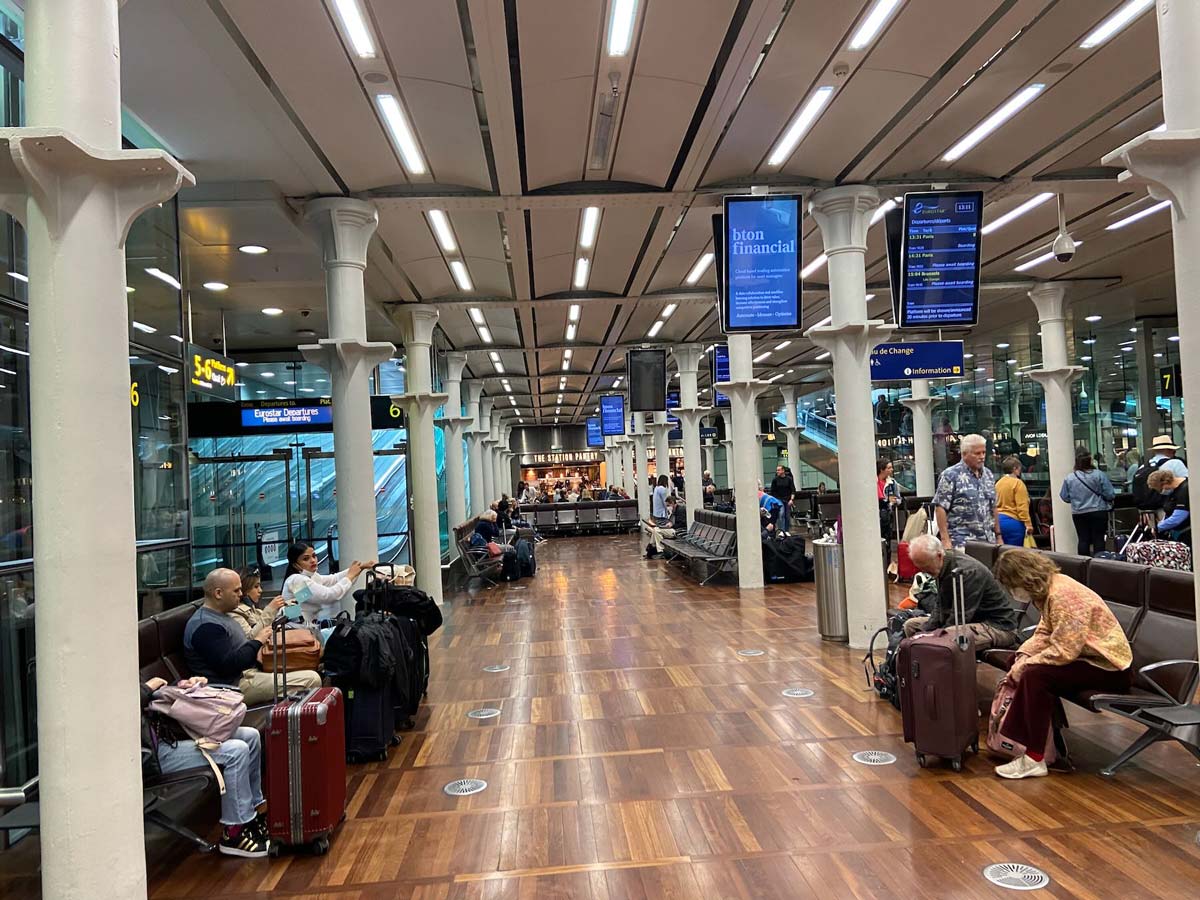 A word of advice. If the Eurostar tickets are out but not the rest of your journey, then check the times at a closer date to get an idea of timings and book your Eurostar whilst the prices are low as this is probably going to be the most expensive element of your journey. Just make sure you leave enough time for potential tweaks and changes to timetables of your TGV or night train and ensure you have the flexibility to choose between these two options. It is much better to have half a day to spend in Paris than getting there to late and missing the last TGV or night train departure!
You can book your train tickets online through the Eurostar and SNCF websites or through a travel agency like Trainline. Make sure to choose a departure time that gives you enough time to transfer to your connecting train in Paris and for the night train, don't forget you are leaving the day before your arrival day!.
The Eurostar to Paris
Your journey from London to Gap will start with a trip on the Eurostar, the high-speed train that runs between London and Paris. The Eurostar departs from St. Pancras International Station in London and arrives at Gare du Nord in Paris.
As you are crossing the border between the UK and France your travel documents will need to be checked and you will need to pass security and customs so you need to leave enough time for this - usually about an hour before your train departure time. The journey from London to Paris itself takes around 2 hours and 15 minutes.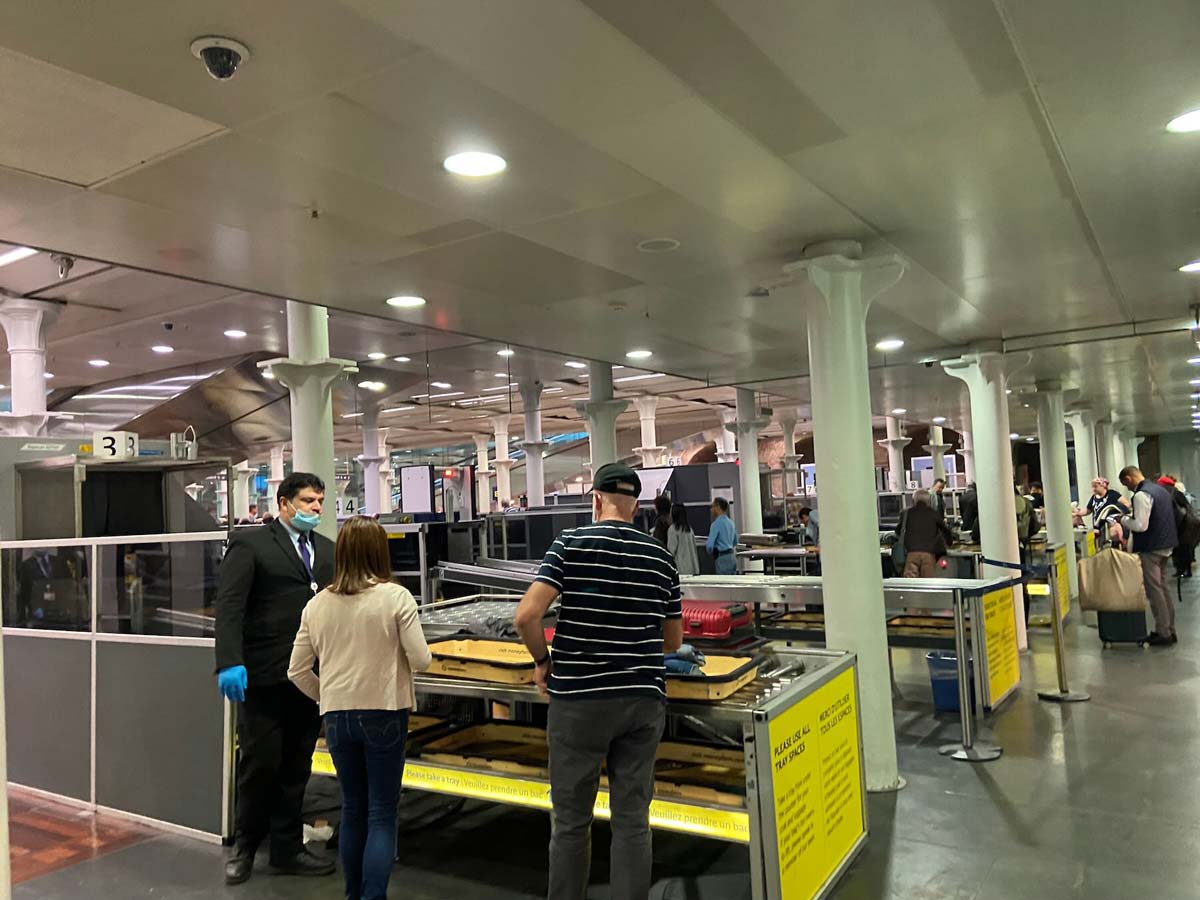 Once you arrive in Paris, you'll need to transfer to another train station to continue your journey to Gap. Have a look at the Paris metro and RER map.
Metro: The metro is an urban rapid transit system that serves the city of Paris and its immediate suburbs. It consists of 16 lines that run underground, with trains arriving every few minutes. The metro is primarily designed for short trips within the city, and is a convenient way to travel between tourist attractions, neighborhoods, and business districts.

RER: The RER (Réseau Express Régional) is a suburban commuter rail network that connects Paris with its suburbs and surrounding regions. The RER consists of 5 lines (A, B, C, D, and E) that run both above and below ground. The RER provides faster and more extensive service than the metro, and is ideal for longer trips outside of Paris. It also provides connections to major airports, train stations, and tourist destinations like Versailles and Disneyland Paris.
Paris to Gap or Briançon on the night train
The overnight train from Paris to Briançon (with a stop at Gap) departs from the Austerlitz station in Paris and takes around 10 hours to reach Gap. This train typically departs in the evening and arrives in the morning.
To get from Gare de Nord where the Eurostar arrives to the Gare d'Austerlitz, there are a few options. You should leave about an hour minimum to get across Paris to the Gare d'Austerlitz to take into account walking and waiting times, buying a ticket and navigating your way around an unfamiliar place.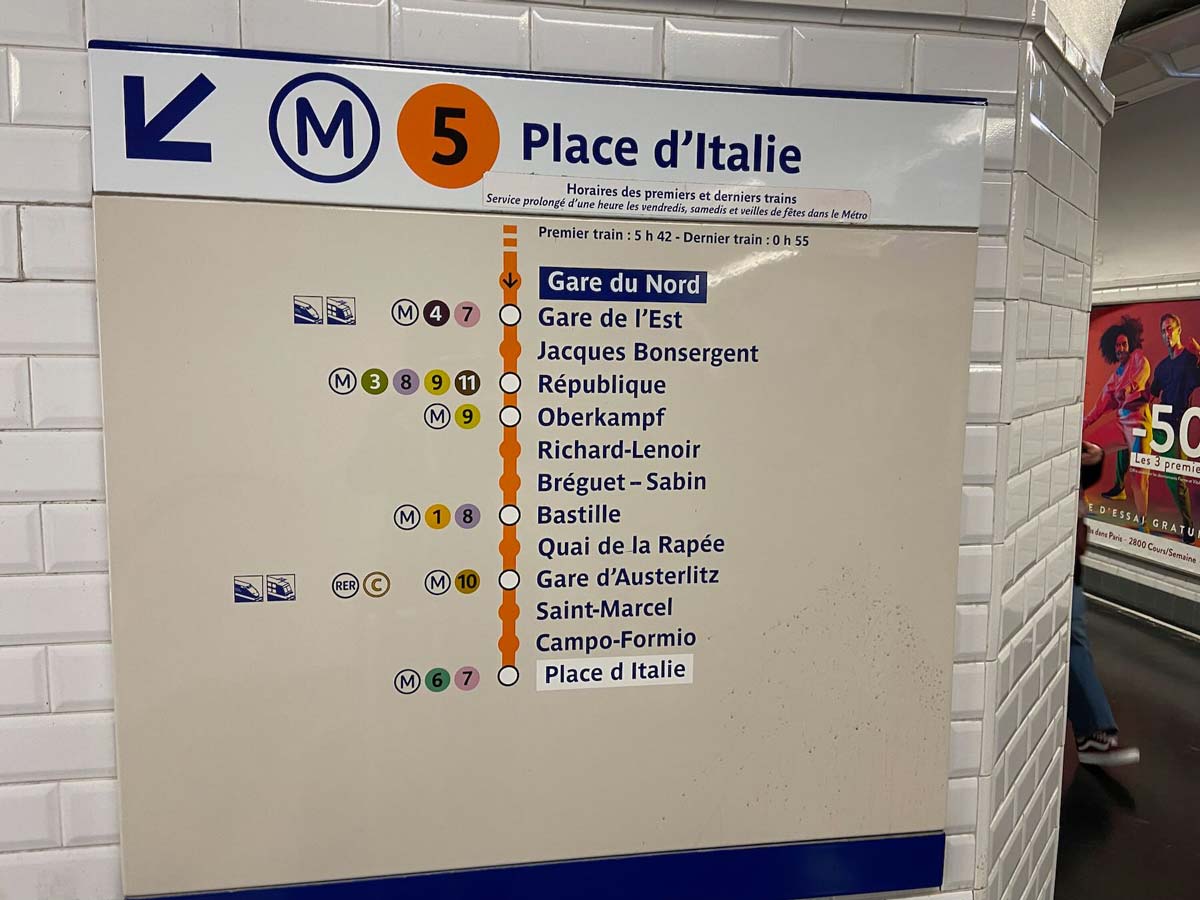 Metro: Take Metro line 5 (direction Place d'Italie) from Gare du Nord and get off at Austerlitz station. The journey takes around 20-25 minutes.

RER: Take RER line B (direction Robinson or St. Rémy-lès-Chevreuse) from Gare du Nord and transfer to RER line C (direction Juvisy or Massy-Palaiseau) at the station "Bibliothèque François-Mitterrand". The journey takes around 30 minutes.

Taxi or ride-hailing service: A taxi or ride-hailing service can take you directly from Gare du Nord to Gare d'Austerlitz. The journey takes around 15-20 minutes, depending on traffic.

Walking: If you prefer to walk, it's about a 30-40 minute walk between the two train stations. However, this option is only recommended if you have plenty of time and don't have much luggage to carry.
The trains were refurbished in 2022 and are basic but comfortable with modern air conditioning, lighting options and USB plugs. There are toilets and wash basins at the end of each carriage. You can choose between a reclining set in a large open carriage. This is the cheapest option. Or, you can choose a bed in a standard or first class cabin of which there are several per carriage. On your journey you will get a bottle of water, ear plugs, eye mask, and a light sleeping bag.
In a standard cabin, the beds are usually about 70-80 cm wide and 190 cm long. These cabins typically have six berths (three on each side), and the beds are arranged in three tiers. The first class cabins have 4 beds arranged in two tiers. There is not a lot of space for baggage storage. Some will fit under the beds, otherwise they can go in the aisle between the beds.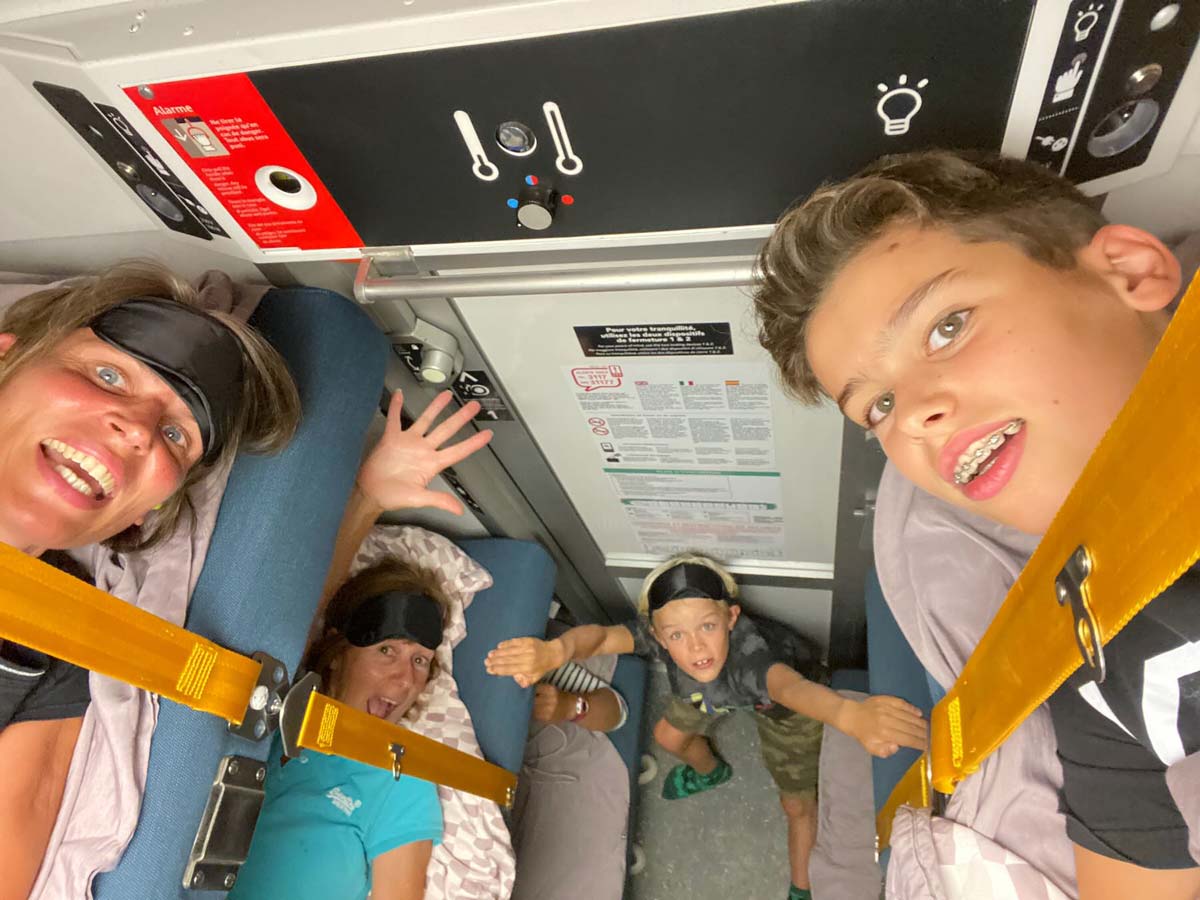 The space between the beds in the standard cabin is not high enough to sit up for an average person but it is possible to fold down the middle berth to make a sofa for part of the journey if the rest of your cabin mates agree. The top berth has a little extra space above the door for putting personal effects like small bags.
For female travellers it is possible to book a ladies only cabin and it is also possible to pay a supplement to have the cabin to yourselves. If you are a family of 4 or 5 for example, this is a good option to avoid having strangers sharing your cabin or to have a spare bed for putting baggage on to or two beds for converting into a sofa!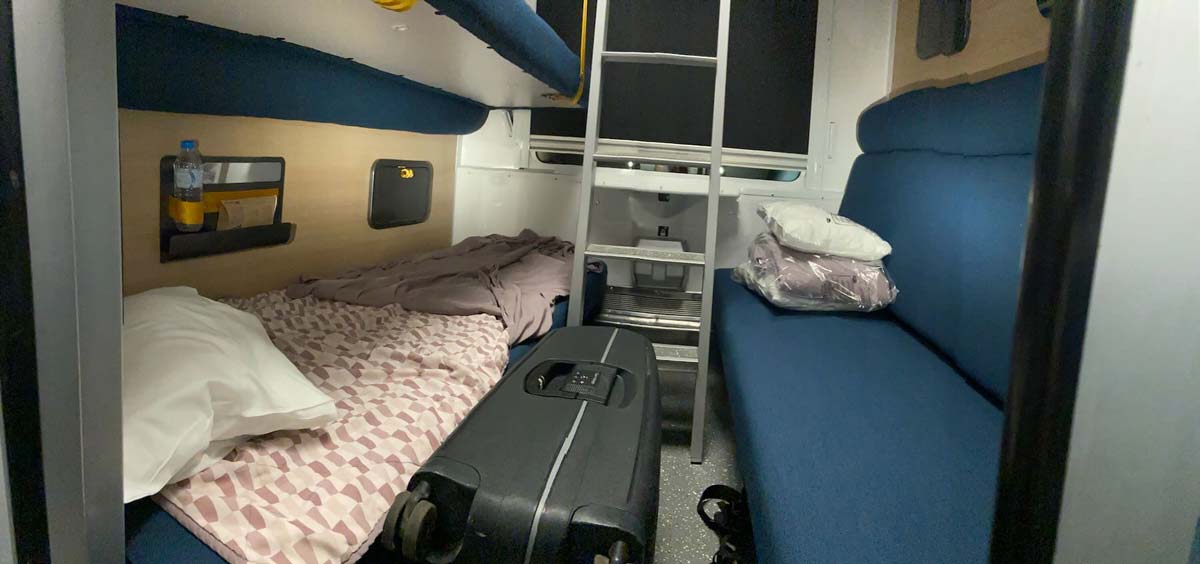 Paris to Gap via TGV and TER / hire car
The closest TGV stations to Gap are Aix-en-Provence, Grenoble or Valence. You can use the SNCF website to plan your journey and find the best options, but here is some insight to help you choose!
Most of the TGVs south go from the Gare de Lyon in Paris.
There is a direct RER train that goes from Gare du Nord to Gare de Lyon on line D and takes about 15 minutes
At Gare du Nord, follow the signs to the RER D train line.

Take the RER D train in the direction of Melun or Corbeil-Essonnes.

Get off at Gare de Lyon station.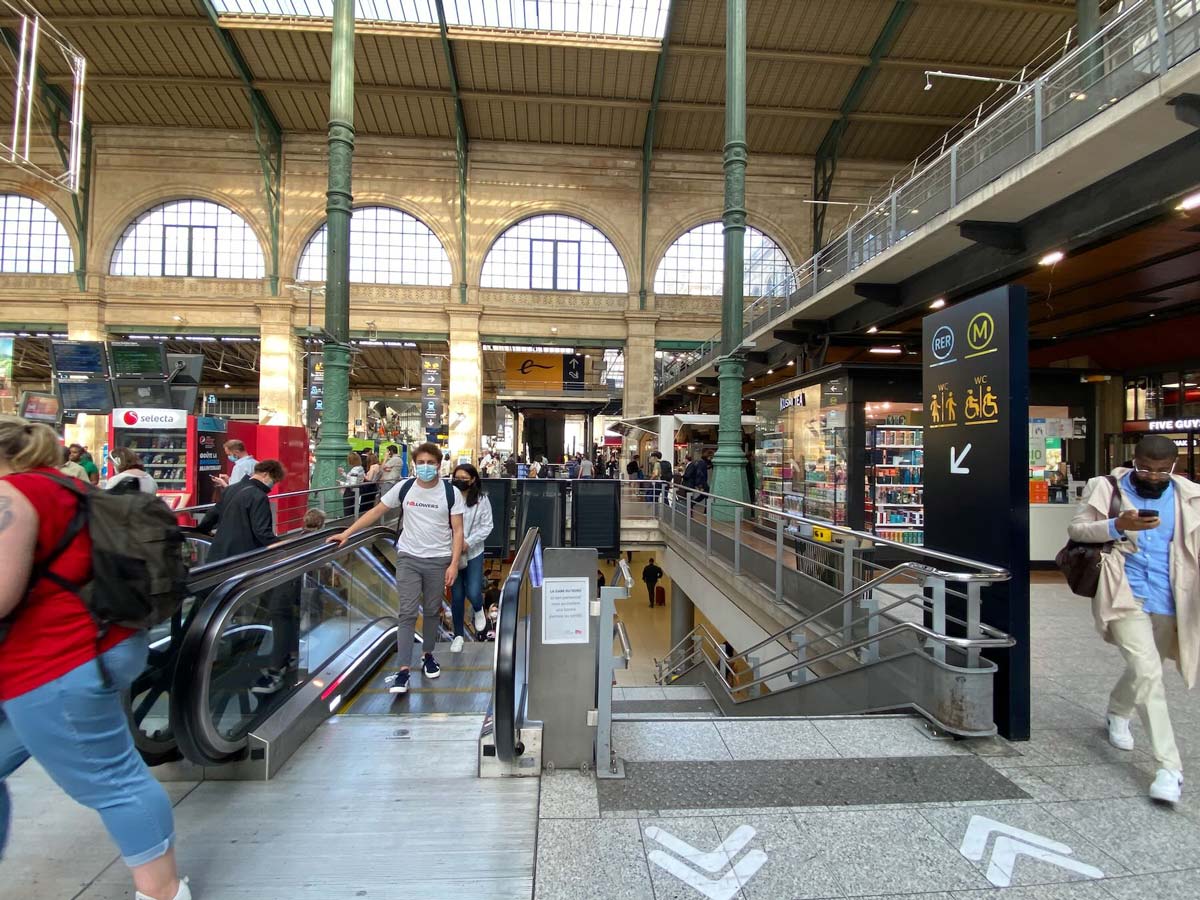 In terms of overall journeys from Paris to Gap and connections to the local TER ("Transport Express Régional" which translates to "Regional Express Transportation" or slow train) for the last section to get to Gap, Valence offers the best solution with quick change over times and easy platform change. It is possible to do the full journey with changes for around 5h30.

The TGV train from Paris, Gare de Lyon to Valence TGV station, takes around 2h40 minutes. From there, you can transfer to a TER train to Gap, which takes approximately 2h30 minutes. This route requires a change at Valence station to reach the TER train to Gap and is usually an easy platform change.
If you are planning to drive the last section to Gap from a TGV station, Valence is not the best option, however, as you need to go via Grenoble and the journey time is the same as the train at 2h30 mins.

The TGV to Grenoble takes about 3h and the TER from Grenoble to Gap takes about 2h35. However driving from Grenoble to Gap is just 1h50. So for TGV and then hiring a car Grenoble is a good option.
The TGV to Aix-en-Provence is another option to look at. The big advantage of this route is that the no frills TGV OUIGO operate this line so you can get very cheap tickets. However, there is no train directly from Aix-en-Provence TGV to Gap. There is, however, a bus service. The bus takes approximately 3h15 from Aix-en-Provence TGV to Gap. Your can search for a bus journey on the ZOU website. Make sure you type TGV Aix-en-Provence as it is situated outside the town of Aix-en-Provence. Driving from Aix-en-Provence to Gap takes 1h45.
Blog Categories
Recent Posts