Posted 05-07-2017
E-biking has taken the alpine world by storm with bike shops prioritising their e-bike displays over all other bike types and hurriedly buying in e-bike stock to keep up with demand.
There are e-mountain bikes, e-road bikes and e-hybrid bikes, all of which are becoming a more and more common sight in and around the Alps whether off road or on road.
The e-bike has actually been around for a while but the sudden explosion can be attributed to a range of factors such as longer battery life, sexier bike design and word of mouth from the pioneers who tried it first!!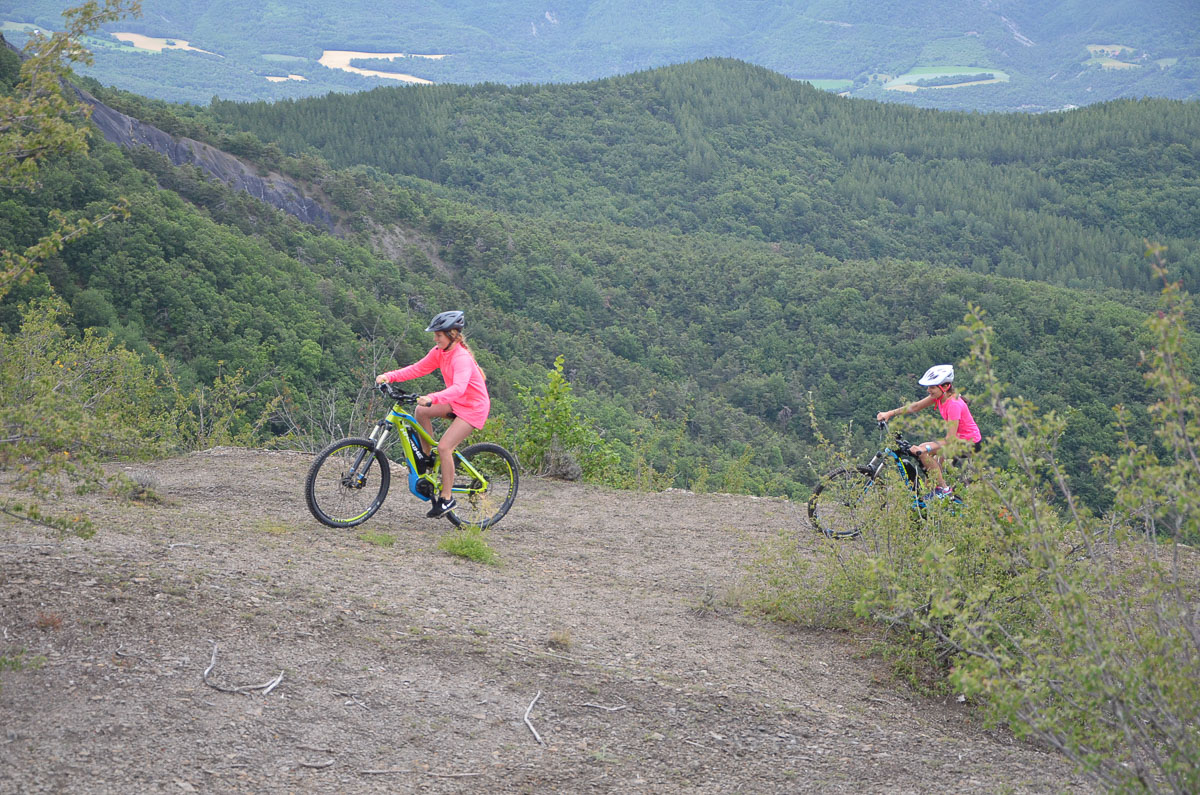 What is an E-bike?
An e-bike is an electric bike which looks just like any other bike with pedals, gears, cogs and a chain but it has a battery and small motor integrated into it's driving mechanism. The motor is controlled on the handlebars with a small computer where you can increase or decrease the amount of extra assistance you require. The motor only works when you pedal so if you stop pedalling so does the motor.
The extra assistance can go up to a maximum speed of 25km per hour. After that you are on your own steam!
The e-bike has emerged in all major bike disciplines where an extra power oomph might be useful. In the mountain biking world, weight is no longer a priority for cross country mountain biking with an e-bike so some of the advantages of heavier downhill bikes can be incorporated, giving an all round more comfortable experience with easier climbing and more technical descending possible.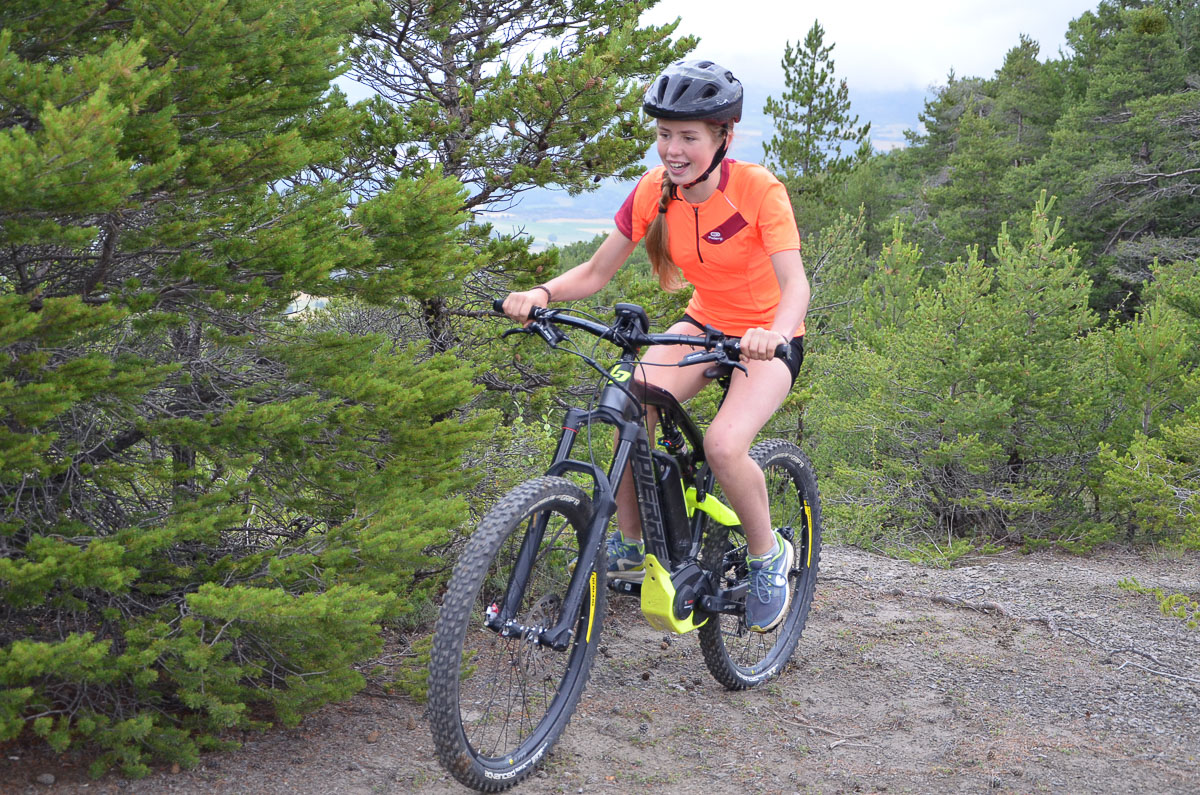 In the road biking world, the same principal applies, with comfort winning over weight to give a much more pleasurable ride. A bit of suspension for those bumps and potholes, slightly larger, more hybrid type tyres and why not add a luggage rack to take your kit - weight is no hindrance with an e-bike!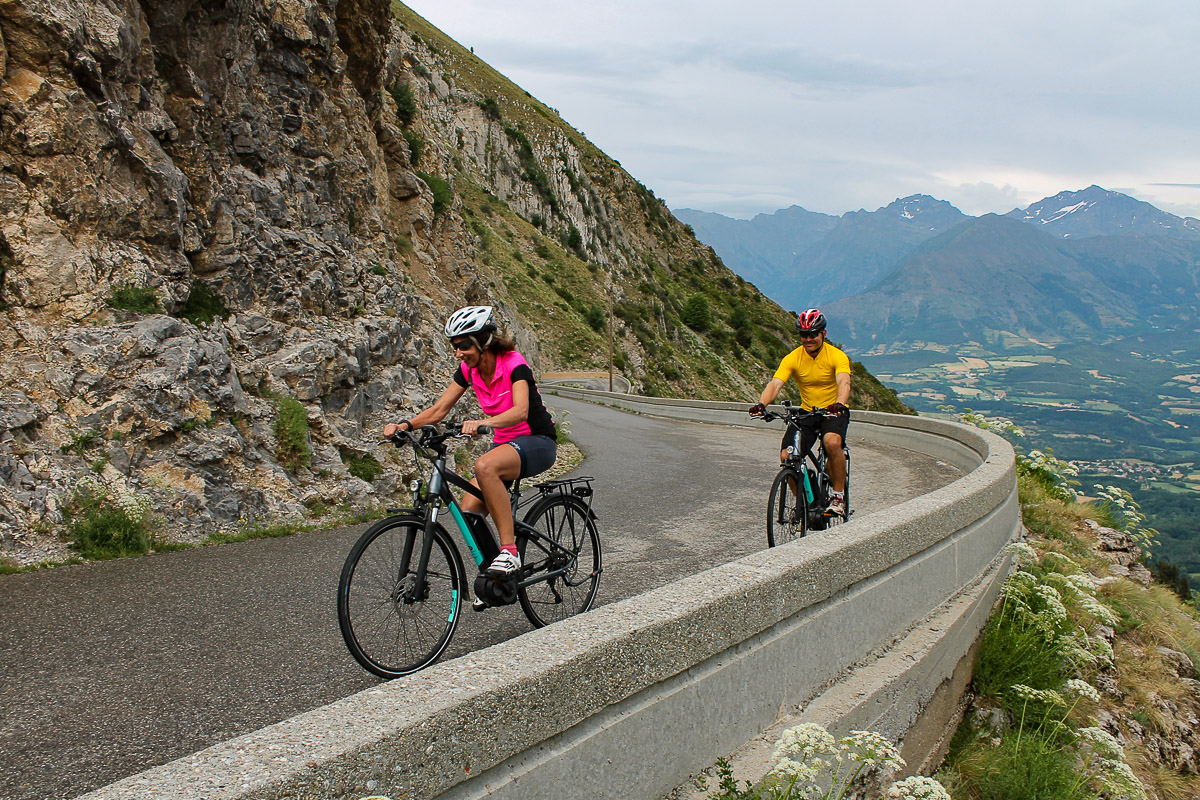 Why are they doing so well in the Alps?
The Alps is, to state the obvious, made up of large mountains and whether you are road biking or mountain biking it is very difficult to go for a bike ride or road cycle without hitting at least one and usually several steep climbs. Even an innocent commute to work will often involve a few scary gradients! Road cycling and mountain biking in the Alps have traditionally been reserved for the fitter, endurance junkies amongst us.
With an e-bike, whether you are climbing an off-road piste or tackling a classic Tour de France col, you can push your turbo button and be riding between 18 and 25km per hour without too much effort - although you do still need to pedal! To put this in perspective, the fastest climb of Alpe D'Huez was 23km per hour by Marco Pantani in the 1997 Tour de France. Most people would ride up Alpe D'Huez at between 6 and 10km per hour on a road bike and reach the top exhausted!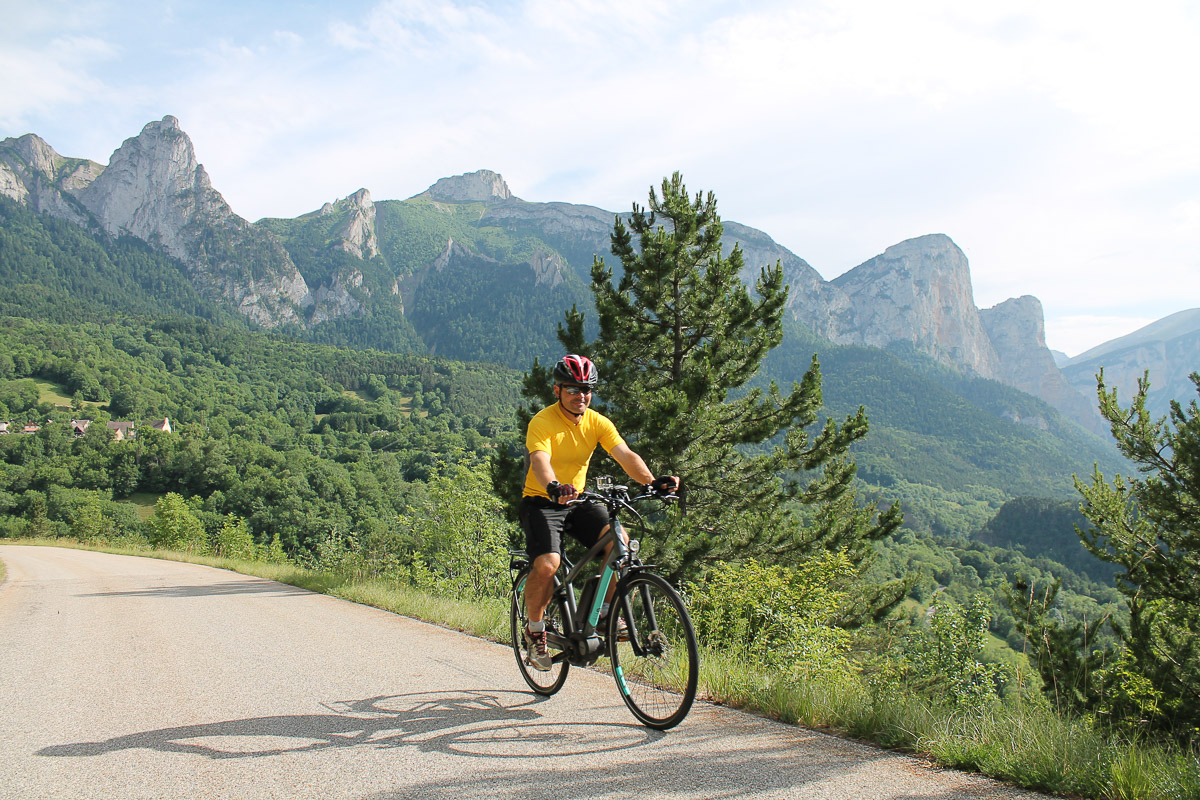 For anyone who can remember their first descent of a big alpine route on a road bike, they will tell you that road bikes are not comfortable or very stable descenders especially for a beginner! E-bikes are!
So it goes without saying that with an e-bike, mountain biking and road cycling in the Alps suddenly just became accessible to all!
However, the advantage of the extra oomph from an e-bike hasn't been lost on grufty mountain bikers either. They are also buying in droves as they can double their distance and improve their technical skills with the extra boost. Lycra clad roadies are a little more reluctant to embrace the e-bike but I know of a few who have secretly added an e-bike to their collection ... for rest days of course!!
What are the downsides?
The only real disadvantage of an e-bike is when you are pedalling on the flat. If on a normal bike you would pedal at more than 25km per hour, then an e-bike won't get you going any faster and the added weight does then become a hindrance. The only consolation is that in the Alps there aren't many long flats!
This also explains why e-bikes have taken off in the Alps more-so than in flatter areas!
Running out of battery is another problem but they do last for a good 70 - 90km depending on how much you use them. It is also possible to take spare batteries if you are planning a big day out!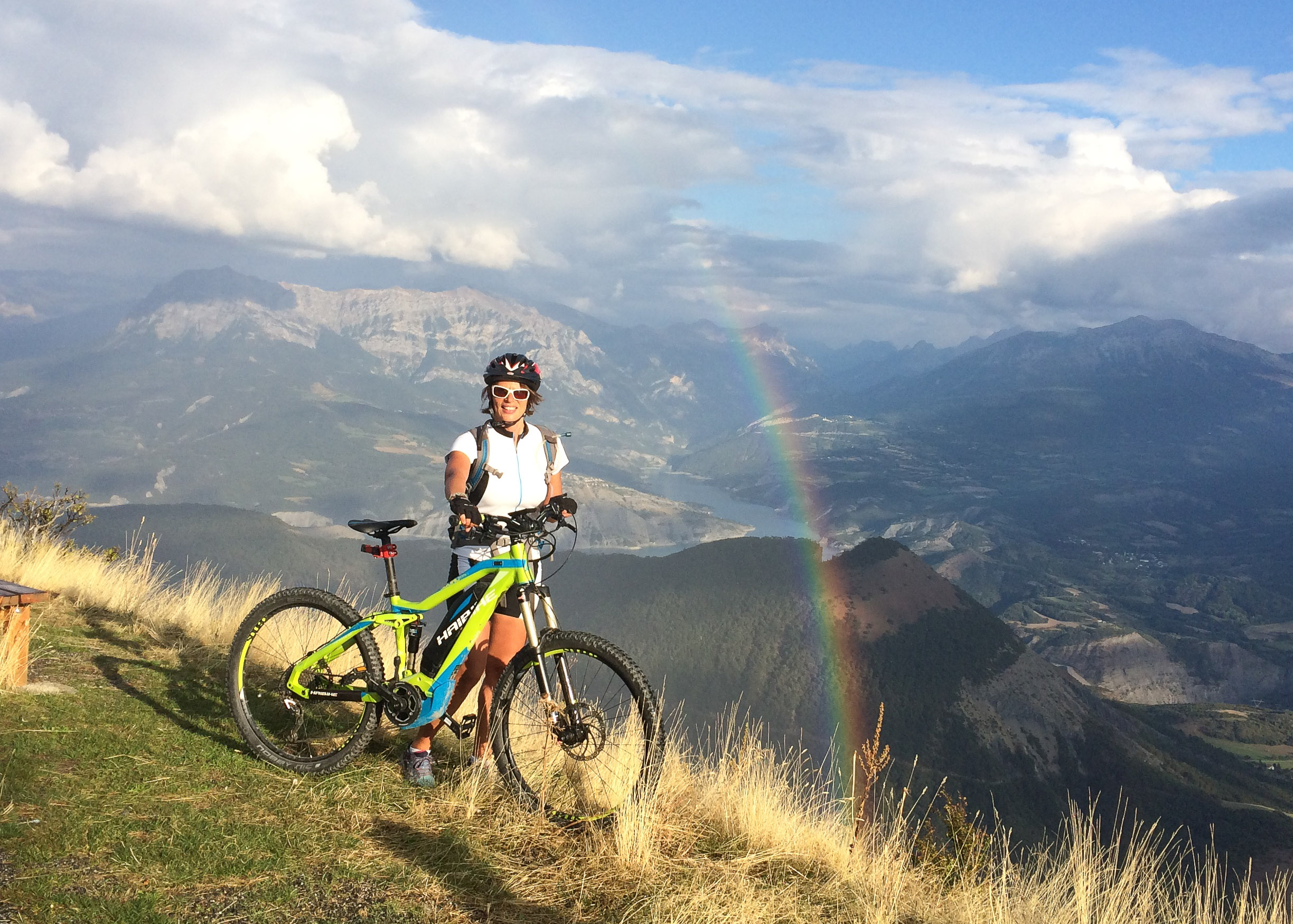 How can I try E-Biking in the Alps?
E-Bikes are available to hire all over the place so you can pretty much turn up, find a shop and go! For a really great electric mountain biking tour, check out this one from the Alps to Provence. If you want to benefit from local knowledge on good places to e-bike and put together a tailor made e-biking trip then have a look at this tailor made e-bike holiday. If you want to go on a structured tour doing the big tour de France cols, with transport support and gourmet dinners of an evening have a look at this e-Biking trip
With Undiscovered Mountains you can also try E-Biking as part of a summer activity holiday.
Blog Categories
Recent Posts