OVERVIEW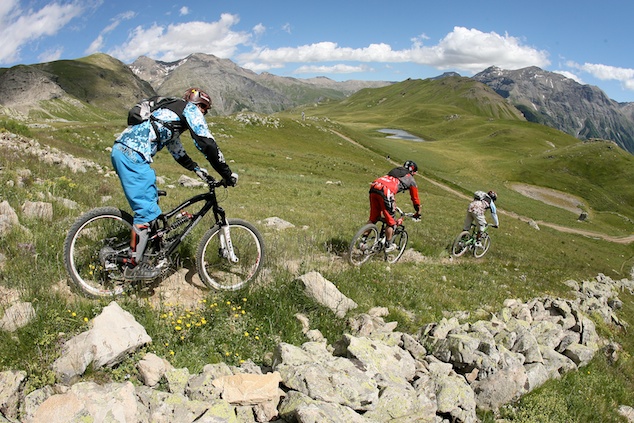 The Southern Alps downhill itinerary is a great mountain biking experience for those of you who wish to divide your time between losing yourself along beautiful single-tracks high up in the mountains and spending time pushing your technical skills to the limit on off-road tracks and in the Bike Park, with the added possibility of some new adventures!
It is self guided with route advice and trails given to you by our experienced local mountain bike guide. We will build in your other activities around your timetable and give you a personalised and balanced itinerary. This itinerary is an example itinerary to show you the options.
There are several mountain biking options and it is even possible for the same group to have different routes if you have mixed abilities. For instance; a morning could be spent together in the bike park developing technical skills before splitting in the afternoon to follow circuits adapted to the preference and ability of the group members.
This programme is recommended for intermediate to advanced bikers as the majority of routes that we use for this trip are single tracks and trails in mountainous terrain. Although primarily a downhill biking trip, some of the routes do require some ascent by bike. Expect between 100m and 600m per day.
For the vehicle shuttles, we will meet you at the end of your chosen ride where you can leave your car and then take you up to the top so that your car is waiting for you at the end! It is possible for you to use two shuttles on one day if you want a full on biking day with two descents.